Manchester United manager Sir Alex Ferguson says Robin van Persie's previous fitness problems are linked to his drop in form during the second half of the season.
Van Persie has scored once in his last 12 games for United, the last coming in the 2-0 win over Everton in February. This came after netting 22 goals in his first 28 matches for his new side, after his summer move from Arsenal.
While the Dutchman's form hasn't impacted on United's Premier League campaign, having opened up a 15-point gap over champions Manchester City, the club have suffered exits from the Champions League and the FA Cup amid Van Persie's goalscoring drought.
The ex-Feyenoord forward is set to feature in more club games this season than in any other campaign during his career, with injury having disrupted much of his time at Arsenal, and Ferguson believes his fragile fitness is affecting his late-season form.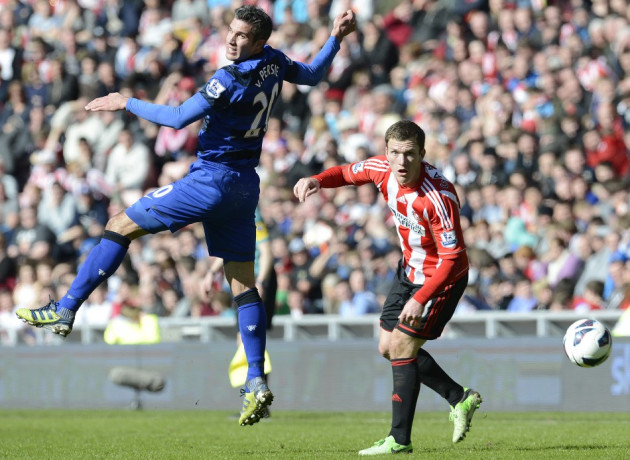 "I've no worries about Wayne Rooney because he's needing games, he's the kind of player who has to play all the time," said Ferguson, according to ESPN.
"With van Persie, we have to monitor it because we still don't know all about Robin, and the kind of seasons he's had.
"I don't think he had a season of such intensity during his time at Arsenal, so we'll have to look at that.
"Danny Welbeck's looking strong as well, as is Chicharito."
United can drive a stake into the heart of rivals City next Monday when the pair meet in the second Manchester derby of the season, with a win leaving Ferguson's men within touching distance of a 20th league title.
Following the international double-header, and the two games in three days against Sunderland and then Chelsea in the FA Cup, Ferguson has been forced to juggle his squad and admits some players will be sacrificed ahead of the derby despite the enormity of the occasion.
"These are the games that everyone wants to be involved in, the derby games," Ferguson told Inside United.
"Over the last few years the derby games have been far more important than they ever were, so we've all been looking forward to them. But we've had a heavy programme leading up to the game so we just have to manage it.
"The form in the league has been very good. But the international break came at a difficult time for us, in terms of preparing for the following fixtures.
"We had the game on the Saturday against Sunderland and then the Cup replay against Chelsea on the Monday, after so many of the players had played two international games."