Manchester United striker Robin van Persie has paid tribute to Sir Alex Ferguson for helping him realise his dream of winning a Premier League title.
The legendary manager announced his decision to step down as Manchester United boss this week after leading the club to their 20th league title.
The irresistible form of van Persie certainly helped catapult United to such a feat, and the decision to bring the forward to Old Trafford following last season's disappointment will go down as another Ferguson masterstroke.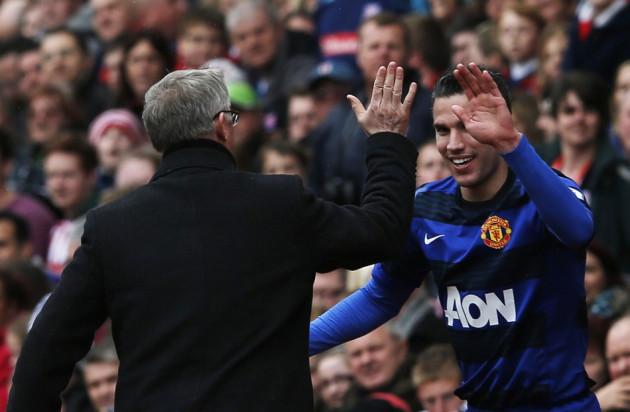 The Dutchman has stated in the past he left Arsenal to win trophies, a desire that was matched by Ferguson's hunger to succeed. Despite only having spent a single season together, Ferguson has clearly left an impression on the former Arsenal captain.
"I am really sad to hear that the manager is retiring," Van Persie said, speaking through his official Facebook account. "But I am really happy I have had the opportunity and the honour to work with him.
"He is a great manager and, above all, an even greater person. I have to thank him for an amazing year and for making my dream come true by winning the league.
"I wish him and his family the very best."
Ferguson fended off interest from Manchester City to land the 29-year-old last summer for a fee of £24m and 29 goals later, Van Persie's impact has proven to be instrumental in ensuring that Ferguson's last season ends on a high note.
The Scot will oversee United's final two games of the season against Swansea City and West Brom before moving upstairs into a director's role alongside United great Bobby Charlton.
David Moyes will take over as United boss in July after signing a six year contract, having being the unanimous first choice for the role.