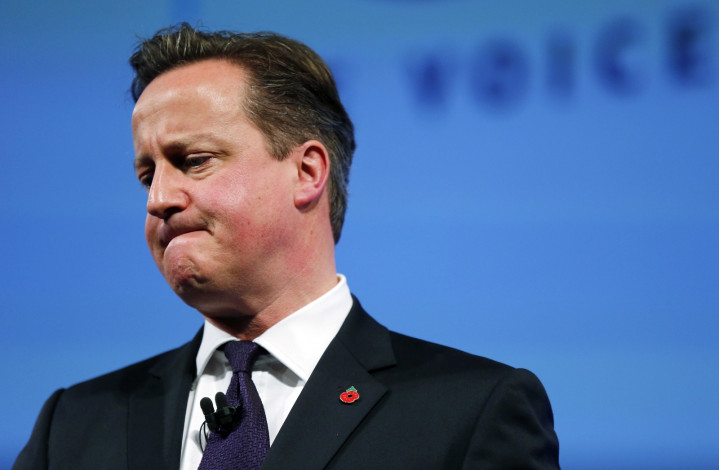 The Conservative Party is five points behind Labour in national opinion polls after the Rochester and Strood by-election, according to Lord Ashcroft.
The survey, which questioned 1,004 people between 21 and 24 November, found Ed Miliband's party increased its support to 32%, up from 30% last week.
In comparison, the Conservatives fell from 29% to 27% and the Liberal Democrats also dropped two points to 7%.
But Ukip, who gained a second MP after Conservative defector Mark Reckless won the Rochester and Strood by-election on 20 November, increased its share by two points to 18%.
The figures will be a boost to Miliband after his leadership "crisis" as Labour would have a majority of 62 MPs in the House of Commons, according to Electoral Calculus.
"All these changes are well within the margin of error and are not significant in themselves," Ashcroft said.
"What matters is whether Labour will be able to sustain a lead over the coming weeks or if the recent narrower pattern continues.
"It is also notable that in the Ashcroft National Poll, the two largest parties have achieved a combined share of just 59% for five out of the last six weeks.
"The overall picture from the polls is that the national race remains very close and that the result will be determined in individual seats; my latest survey of battleground constituencies will be out later this week."
The research also revealed that 70% of both Labour and Conservative voters thought their own party would be in government either alone or in coalition.
But the study found that while Conservative supporters were more likely to say they did not know what would happen, almost a quarter (23%) of Labour supporters thought the Conservatives would be returned to office, including 16% who thought they would get an overall majority.
A separate poll from Populus, which questioned more than 2,000 people online, also gave Labour a five-point leader over the Conservatives (36% vs 31%).
But the report put the Liberal Democrats on 9% and Ukip on 15%.