Rochester By-Election: Why Ukip's Mark Reckless Will Lose at 2015 General Election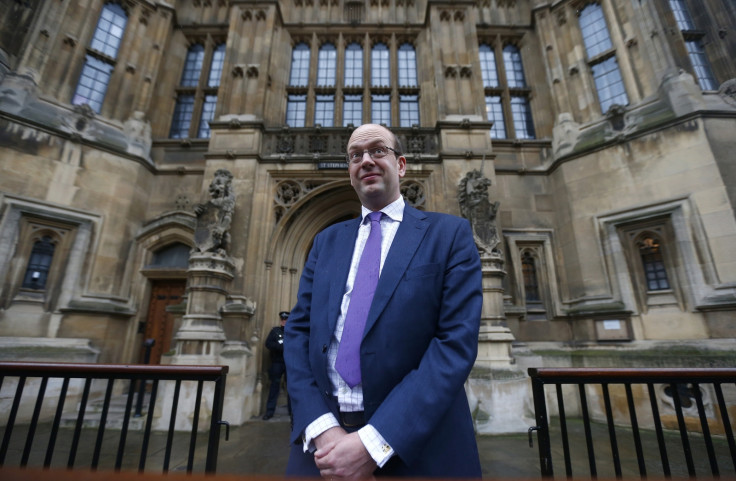 Mark Reckless and Nigel Farage should be wary of blowing all of Ukip's champagne budget on celebrating the Rochester and Strood by-election victory.
After defecting from the Tories, Reckless triggered a by-election and won. Ukip leader Farage was delighted at notching up his second MP after luring Douglas Carswell from the Conservatives and winning the Clacton by-election in September.
But there may be trouble ahead for Reckless, Ukip's newest hero. Here's why.
Reckless had a near 10,000 majority over the second placed Labour candidate in 2010. But that was when he was a Tory. This time around he won with a much-reduced majority of just under 3,000 over his Conservative successor Kelly Tolhurst. It's hardly unbeatable.
...so did his share of the vote
He won in 2010 with a 49.2% share of the turnout. In second place was Labour candidate Teresa Murray at 28.5%. This time he managed to whittle this down to 42.1% in 2014, while the Conservatives came second with 34.8%.
He doesn't have the Carswell effect
Douglas Carswell managed to significantly increase his majority in Clacton after defecting from the Tories to Ukip.
Clacton locals like and respect Carswell as an individual, even if some disagree with his politics. He's got a reputation as a decent constituency MP who has got the time to stop and speak to people in the street and answer their letters and calls.
Reckless is not Carswell and his election is much more about the broader national political picture than personality politics.
So he won't go into the 2015 election with a loyal following like Carswell will. He's got to rely heavily on Ukip maintaining its momentum at national level as well as a worsening of the Tory position. There's a long way to go until May and the bottom may yet fall out of Ukip.
David Cameron will be desperate to win it back
Cameron visited Rochester five times during the by-election campaign and he ordered ministers and MPs to get down to Kent in support of their candidate Tolhurst. They poured in campaign resources and even held an open primary to allow locals to choose just who should be the Tory candidate.
The Conservatives had hoped they could turn around the by-election and trump Ukip. They didn't, but Ukip didn't win by as much as it thought it would. The hard campaigning work by the Tories in the last few days helped narrow Reckless's majority.
Hurt by the loss, but buoyed by the late rally of Tory support he will want to heal the wound in 2015. And, knowing Reckless is weakened, they may go hard in search of a kill by targeting a large amount of campaign resources on the seat.
And the fact that Tolhurst is a born and bred local, unlike Reckless, will help them too. Research shows voters value local candidates far more than those from outside of the area.
Polling suggests some Ukip voters in Rochester will back the Tories come 2015
Lord Ashcroft, the Conservative pollster, surveyed voters ahead of the Rochester by-election. Only 72% of those voting for Ukip said they would do so again in 2015.
Many are treating the by-election as a protest vote, a symptom of the broad distrust and frustration at Westminster politics since the MPs' expenses scandal and the financial crisis.
Come the general election, where there's more than just selecting a local MP at stake, voters may see things differently. Especially because it's expected to be such a close race between the Conservatives and Labour.
Rochester voters may see the bigger picture and get behind the Conservatives to keep Labour out of power.
After the by-election result, betting punters backed the Tories to win the seat back
In politics, the bookies often get it right. So it will trouble Reckless to learn that punters are backing his exit from parliament in 2015. They're unconvinced by the by-election result.
William Hill started the day after the by-election offering 2/1 on the Tories regaining the seat.
"But by lunchtime, they had been backed down to 5/6 -- the same odds being offered about Ukip, who were initially quoted at 4/11, retaining the seat," said the bookie.
© Copyright IBTimes 2023. All rights reserved.