An Australian rock star who renounced fame and fortune to become a Greek Orthodox priest is leading the fight against Ebola in crisis-struck Sierra Leone, west Africa.
In the '60s, Themi Adams shared a stage with the Rolling Stones and the Beatles, and his band The Flies became one of the biggest rock groups in Australia.
But at the height of his fame, Adams had what he describes as a "mystical experience", and abandoned rock'n'roll in a quest to find God.
After studying theology at Harvard, Brown University and Princeton in the USA, Adams moved to Africa to head the Holy Orthodox Mission in Freetown, Sierra Leone, and the Waterloo compound, where disabled children are given a home. But as Ebola spread and many westerners fled the country, Adams has stayed in the country to battle the disease and continue his work to help disabled children.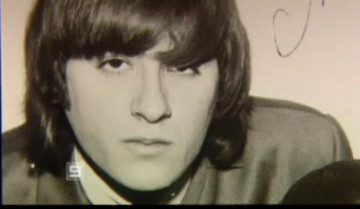 In an interview with Greek World Reporter, Adams, also known as Adamopolous, described conditions in the country: "Nurses and doctors have run away from the hospitals. There are very few clinics you can go to now and seek any type of medical treatment unless you have a large amount of money," he said.
"Everyone is scared of everybody else. If anyone complains that they have a headache or a fever… boom, they're finished. They are completely shunned and isolated. As for the rest of us, we are doing our best to control the situation. The government has quarantined effected areas, movement has been restricted. There is a national curfew – after 7pm no one is allowed on the streets."
Adams said that at the height of his fame, teenage girls would camp outside his parents' home to catch a glimpse of him, and his mother would bring Greek snacks out to them as they waited. But now his day-to-day life is very different, as being the head of the Freetown mission involves running a clinic, school and living facilities for disabled children, and excavating wells for local communities.
Life in the Ebola zone
He said that when the outbreak spread to Freetown earlier this year, authorities did not heed his warnings about the danger it posed, and now he and other centre staff are waging a daily battle to prevent it claiming more victims.
"Daily life has become very difficult. Everyone has to wear gloves and wash their hands in chlorine water. You're never sure if the person you're talking to has the virus but isn't showing any symptoms yet. The country has ground to a standstill. Crowds are not allowed to gather. It's like a war situation."
"What I am trying to do," Father Themi said, "is to institute a sound understanding of what we are dealing with without creating too much fear or panic. For example, all of the altar boys have to wear long sleeves, trousers and gloves and wash their hands in chlorine before entering the church. There is a great deal of daily discomfort in addition to the fear of catching the disease."
Pleas to flee
So far, he said, their efforts had been successful, with none of the missions staff, volunteers or residents becoming infected, despite many coming from areas of the city ravaged by the disease.
Adams said that friends and family had implored him to flee Africa to escape the disease, that kills up to 90% of those infected, but with the coming weeks and months likely to be pivotal in the fight against Ebola, he was determined to carry on his work at the mission.
However, he said the centre desperately needed donations to feed residents and prevent them begging on the streets and becoming infected.
"We have instituted more stringent security measures on the compound. If residents choose to go into Freetown to beg, they will not be allowed back inside Waterloo. They understand that if they are infected with Ebola they can easily spread the disease to many people in a short period of time. As long as we can feed them, we can keep them here and keep them safe."