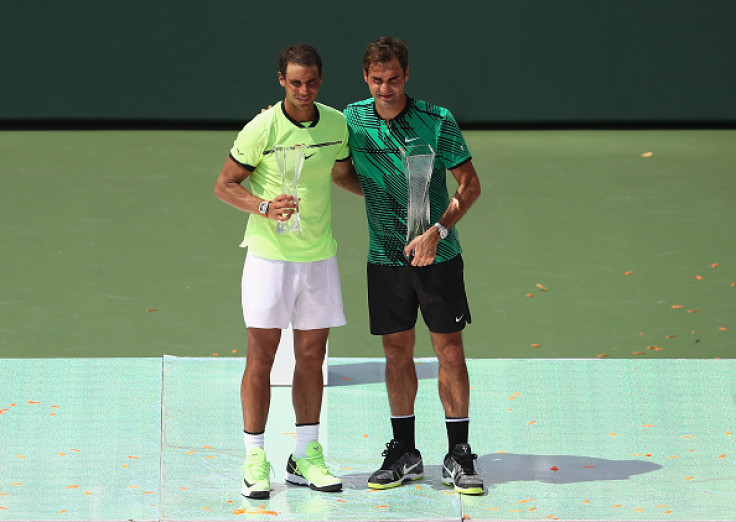 Former Wimbledon champion Rod Laver has heaped praise on the career resurgences of Roger Federer and Rafael Nadal.
Federer won his first Grand Slam since 2012 after his victory in the Australian Open — a feat achieved after being six months out due to a knee injury.
The 18-time Grand Slam winner then proceeded to win titles in Indian Wells and in Miami, climbing from 16th to fifth in the world rankings in the process and is currently a favourite for Wimbledon.
As for Nadal, the Spaniard won his first major title since 2014, winning his 10th title at Roland Garros and making history by becoming the first tennis player to win a single Grand Slam 10 times.
Nadal also triumphed in Monte-Carlo, Barcelona and Madrid, and with both him and Federer currently boasting a combined seven titles in 2017 while playing some of the best tennis of their careers, Laver compared the duo to wine.
"The wine is better when it gets old, isn't it?" Laver said, as quoted on Tennis World USA. "Nadal and Federer, did you see them? They got better and changed their game."
The former world number one then revealed how it would have been intriguing for the pair to play in his era during the sixties.
"They could not play using wooden rackets," the 78-year-old joked. "I joke, but they would really have some issues because you have [to] hit the ball always in the centre of the racket."
"At the same time it's fair to say that now you have to be doing really well physically. We were athletic, but these guys are so damn fast than us."
Laver also mentioned Nick Kyrgios as a young player who has caught his eye.
"I think Kyrgios is blessed, but his attitude is not the one as a champion and it is not good for him," he explained.
"It happens in many sports, not only in tennis. They are good but they don't know how to handle themselves. However Kyrgios is improving."