Glenn Roeder has lauded Newcastle United's Premier League form this season and believes the club's scouting network has paid dividends in their pursuit of Champions League football.
Saturday's 4-0 defeat against Wigan dented the Magpies' hopes of finishing in the top four and saw them slip behind Tottenham Hotspur on goal difference.
Nevertheless, Newcastle will be hoping to bounce back when they travel to Chelsea on Wednesday evening, knowing that a victory at Stamford Bridge will put them within a point of Arsenal with two games to play.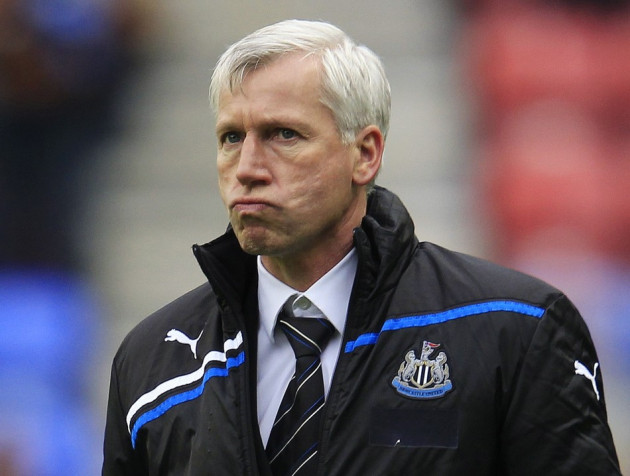 But they will have to improve on their performance at the DW Stadium, where their six-game winning run was ended. Newcastle boss Alan Pardew will be looking for striker Papiss Cisse to rediscover his shooting boots, after the Senegalese international failed to score for the first time in six matches against Wigan.
Cisse has been irrepressible since joining Newcastle from SC Freiburg in January, scoring 11 goals in as many games, and Roeder insists the club's scouting network has worked wonders on such limited resources.
"I think Mike Ashley has proved why he is so astute in business," the former Newcastle boss told Yahoo! Sport. "He has sold at the highest point and bought at value for money. He has found the highest prices possible for the players he has sold, and he has reinvested in others who have all proved to be bargains.
"If they suddenly had to have a fire sale, they could sell all of those players they have bought recently for three or four times what they paid for them.
"The person that keeps getting mentioned with Newcastle's success is their chief scout, Graham Carr, who has done wonders with the players that he has found in France, Holland and Germany.
"I watched Papiss Cisse for Freiburg earlier this season and was very positive about him."
Roeder, who has been working at Aston Villa as a scout since 2010, revealed he admired the work Pardew was doing at St. James' Park and said the club deserved a shot at playing in the Champions League.
"It's in their hands. They have got themselves in a great position to finish in the top four, and deservedly so," said Pardew. "The other teams chasing that place have got to pull up some trees to overtake them, because they are very much in form."
For more insight from Glenn Roeder and other leading managers plus exclusive Barclays Premier League highlights go to www.yahoo.co.uk/sport