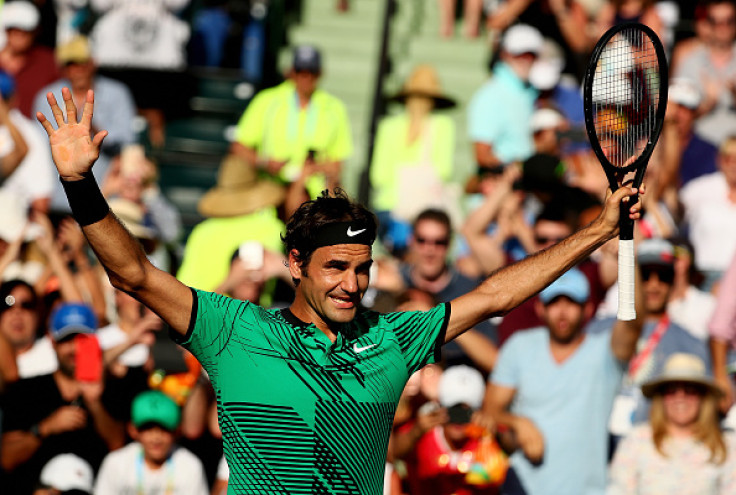 Roger Federer's dream start to 2017 continued as he reached the semi-finals of the Miami Open after defeating Czech Republic's Tomas Berdych in the quarter-finals.
The Australian Open champion survived two match points in the final set to overcome the 10th seed 6-2 3-6 7-6 to reach his first Miami semi-final since 2011 and making it 17 wins in 18 matches in the calendar year so far.
Berdych, who said he lost to the "best Federer he had seen" in Melbourne, managed to win a set against the Swiss for the first time since 2014, but it was his double-fault that saw Federer seal the match.
The 18 time Grand Slam champion will now face Nick Kyrgios in the semi-finals, with the two meeting for just the second time in their careers.
Kyrgios, who defeated Alexander Zverev in the quarter-finals, currently leads the head-to-head with a win over Federer in the 2015 Madrid Open.
The two were supposed to face each other in the BNP Paribas Open quarter-finals until a case of food poisoning ruled the Australian out, as Federer went on to win his 90th career title.
A win over the 21-year-old could see Federer face longtime rival Rafael Nadal in the final. Nadal, who defeated Jack Sock in straight sets 6-2 6-3 to reach the semi-finals, faces Italy's Fabio Fognini who became the first unseeded player in a decade to make the semi-finals following his upset win over Kei Nishikori.
A potential meeting in the final between the two tennis legends would make it their third meeting in 2017 with the Spaniard having lost the previous two matches, and their 37th overall match, which Nadal currently leads the head-to-head with 23 wins.
Nadal's semi-final match with Fognini takes place on Friday (31 March) while Federer takes on Kyrgios on Saturday (1 April).