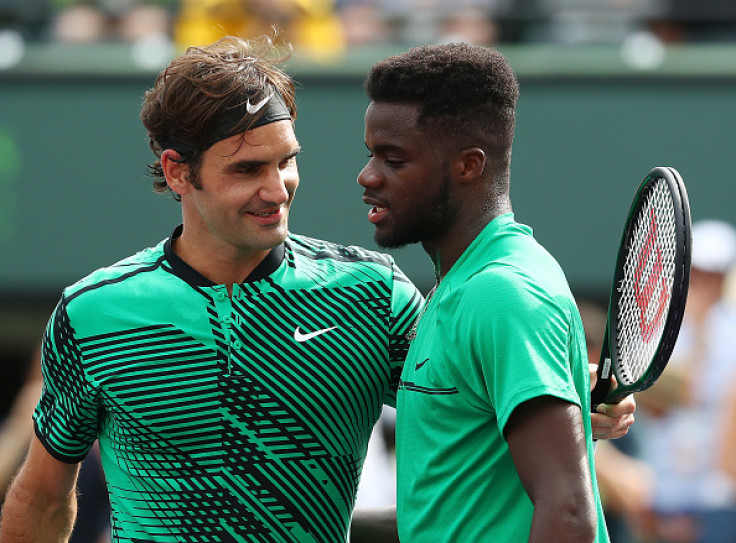 Roger Federer had to overcome an impressive display from American teenager Frances Tiafoe to win his opening match at the 2017 Miami Open.
Federer, playing in his first match in Miami for three years, defeated the 19-year-old qualifier in straight sets 7-6 (7-2) 6-3.
However, the number 101 ranked Tiafoe stretched the 35-year-old to the limit, forcing a first set tie-break and impressing with his serve before ultimately losing to Federer in the second set.
The win now makes it 14 wins and just one defeat for Federer in what has been a dream run for him so far with the Australian Open and Indian Wells titles.
The Swiss was all praise for Tiafoe. "I think the question was always how was he going to come out," Federer was quoted as saying on Tennis World USA. "It's the question also for any player. Also for me. How can you start a match? Seemed to be fearless, no problem, good serving, taking the ball early, making the plays."
"That's what I like to see, when a younger player comes out, that he really feels he has nothing to lose and he's only got stuff to gain. I hope he's going to learn a lot from a match like this just because playing on a centre court with a lot of people, under pressure, saving break points, making break points, playing breakers - that's what it's about.
"And it should feed a player like him with a lot of energy moving forward hopefully."
Federer said he was not surprised by the Maryland native's serving ability. He also spoke about rising stars in tennis: "I've hit with Frances maybe twice before: Once at the French and once at the US Open. There he surprised me. I'm not going to get the surprise really a second time around because I saw the power he had, the explosivity he had."
"So I think he's going to be really good, like most of the NextGen campaign, if you like, are going to be good players. Plus they're pushing each other up right now. They have a good dynamic. They are quite friendly also with one another yet they have good rivalry."
Meanwhile, top seed Stan Wawrinka, who lost in the BNP Paribas Open final to Federer, also progressed in Miami, defeating Horacio Zeballos 6-3 6-4.