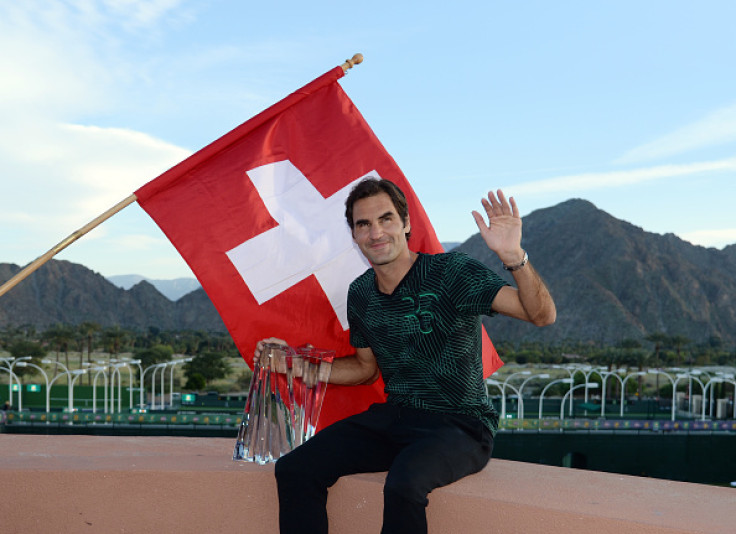 Roger Federer had no doubt when admitting that his win over Pete Sampras in the fourth round of Wimbledon in 2001 is the best tennis match he ever played.
The Swiss ace, then at 19-years-old, burst on to the scene to beat arguably the greatest men's singles player of the previous generation in five sets to deny the American a chance of winning his fifth consecutive title at SW17.
It was Federer's first foray into tennis folklore as the Swiss would go on to conquer the sport over the next decade and a half. The 35-year-old holds the record for most number of Grand Slam titles – 18 – four more than the next best – Rafael Nadal and Sampras – and also holds the record for most number of weeks as the world number one – 302 – and consecutive weeks – 237.
It was the first and only time Federer played Sampras during his career and the former world number one has revealed that it was the moment that changed his perspective on the game and the purpose of all the hard work put in on the training court.
"Look, I was able to experience the highest level of tennis. It was my first time on Centre Court at Wimbledon. My first and only time I played Pete. I was 19 years old. I realized, Oh, my God. There´s so much more to tennis than just practice in a cold hall somewhere in Switzerland. This is what tennis could be about," Federer said, as quoted by tennisworldusa.org.
"I realized, I want to be back on that court one day, I´d love to compete with these guys on a regular basis, I´d rather play on the bigger courts than on the smaller courts. And all of a sudden it started to make sense. Why you´re doing weights. Why you´re running. Why you arrive early at a tournament. Why you try to sleep well at night. We just started to understand the importance of every single detail. Because it makes a difference," the 18-time Grand slam champion added.