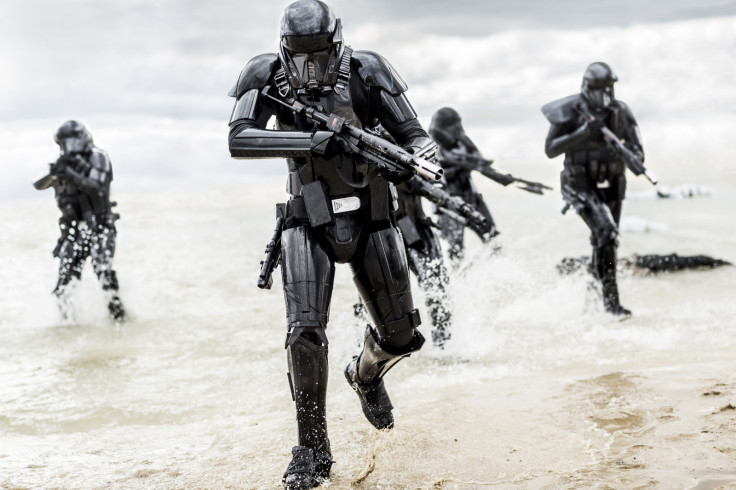 Star Wars Celebration, which took place in London over the weekend (15-17 July 2016), saw its fair share of interesting anecdotes told by Mark Hamill, Carrie Fisher and other crew and cast members who are now part of the expanding franchise. One guest who had much to talk about was director Gareth Edwards, who most recently helmed upcoming prequel Rogue One: A Star Wars Story.
During the event, he took part in an onstage Q&A, where he was asked about the origin of the new Death Troopers, the menacingly black-armoured contract to the white-clad Stormtroopers, as seen in the official trailer.
Surprisingly, the design of the baddies has been seen somewhere before, only not by the public... in top-secret Star Wars: A New Hope concept art.
"One of the great things you can do when you get to make Star Wars is you go to the Lucasfilm archives. You get to go through all of the different objects and stuff," he said at the convention. "At the very back of the room are all of these drawers that are full of the Joe Johnston and Ralph McQuarrie originals. The original actual paintings that they showed the studio to get Star Wars made. And on some of those images, there were these Stormtroopers that were really tall and thin and they looked so cool and athletic.
"When you put armor on a Stormtrooper, they look like NFL players. They were sleek and SAS-looking Stormtroopers. So we thought let's try to find some six-, seven-foot-tall people who are really thin and try to figure out a new Stormtrooper that can actually hit its target with guns. And they became, eventually, the Death Troopers."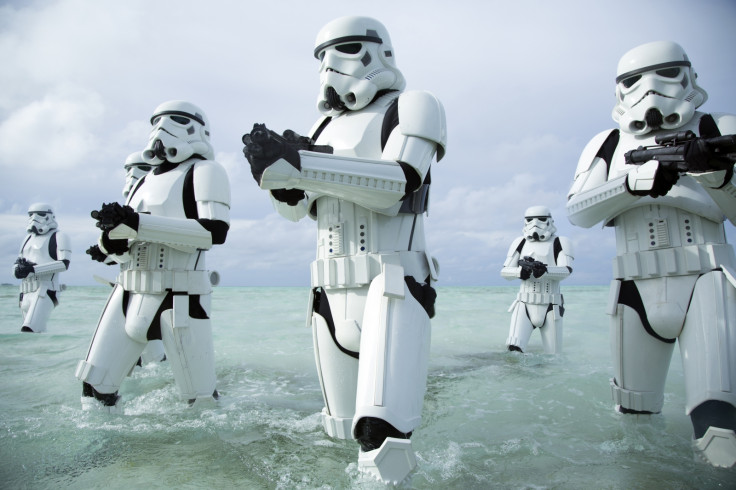 While it was predominantly a professional visit to the archives, Edwards also admitted at the convention that his Star Wars fanboy did come out frequently when being around such iconic relics from past stories and sets.
"The woman who runs that place gets really bored, I think, because every person like me is going 'Is this the Millennium Falcon?' And she's like 'Yes'. 'Is this the actual Millennium Falcon that was used in the film?' 'Yes'. 'The actual one that was used in the shots? There's no another one?' 'Yes, that's the one'. And then it's like 'This is the actual X-Wing?' 'Yes'. 'Is this the actual lightsaber?' 'Yes'. The whole day goes like this, where you go through every single object you can think of."
For more entertainment news follow A-List on Twitter @Alistinsider