Star Trek Beyond sequel will see Chris Hemsworth return, reveals JJ Abrams and Paramount Pictures
Despite Hemsworth dying in first film, producer Abrams claims he'll appear opposite Chris Pine.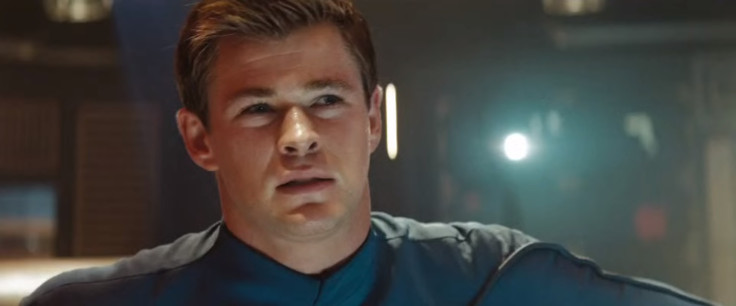 Despite the fact that Star Trek Beyond isn't scheduled to be released in cinemas for a couple of days yet, attention has already turned to the reboot series' potential fourth instalment and what it might involve. While the next film is obviously in its early stages, JJ Abrams, producer of the upcoming film, has revealed that the next movie will "bring together" Chris Pine's James T. Kirk and Chris Hemsworth as his on-screen father.
Talking in an interview with Access Hollywood, the filmmaker announced that even though Hemsworth's character George Kirk appear to die in the same year that his son was born in the beginning of first film back in 2009, the Thor actor will reprise his role in some capacity.
Knowing the Star Trek universe and how gung-ho they are about exploring different timelines, there's no way of anticipating at this stage whether he'll simply show up in a series of flashbacks − many of the Star Trek Beyond trailers so far have drawn reference to Kirk's admiration of his father − or through more of a concrete time-travel type story line. Judging by a recent press release from Paramount Pictures however, it's safe to assume the latter, as they note that Hemsworth will be seen "alongside Pine."
The official news that a fourth film in the rebooted Star Trek franchise was announced today (18 July), before then though, fans will have Star Trek Beyond to enjoy. Directed by Justin Lin this time round, the upcoming instalment follows Kirk and the other crew members aboard the USS Enterprise as they stumble into uncharted territory during one of their missions, and become stranded with no means of communication.
There, they find themselves the target of a new alien enemy lead by Krall (Idris Elba) who wants to destroy the Federation and everything it stands for. Sofia Boutella, Simon Pegg, Zachary Quinto, Anton Yelchin, Karl Urban and Zoe Saldana star alongside Pine.
Meanwhile, Hemsworth is currently busy filming Marvel Studios follow-up Thor: Ragnarok in Queensland, Australia alongside Mark Ruffalo and Tessa Thompson. He can seen on the big screen at the moment opposite Kristen Wiig and Melissa McCarthy in Ghostbusters.
For more entertainment news follow A-List on Twitter @Alistinsider
© Copyright IBTimes 2023. All rights reserved.