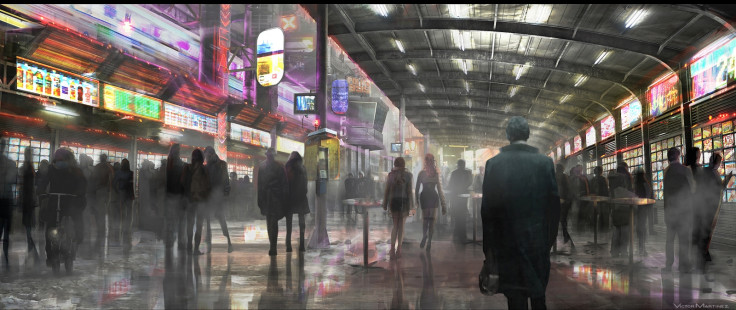 Denis Villeneuve's Blade Runner 2 is still more than a year away from release. But that hasn't stopped Warner Bros and Sony Pictures from offering a glimpse at what fans can expect from the long-awaited sequel.
Last week (15 July 2016), the studios released a series of concept-art images that showcase what their take on the futuristic world, first introduced in the 1982 film directed by Ridley Scott, may look like. And as expected it looks very dark and dystopian.
"I've always been attracted to science-fiction films with strong visual signatures that lead us into unique parallel worlds, and the original Blade Runner is by far the best of all time," French-Canadian director Villeneuve said in a statement accompanying the artwork.
"Scott had the genius to blend science-fiction and film noir to create this unique exploration of human condition. The new Blade Runner is an extension of the first movie."
Based on the 1968 science-fiction novel Do Androids Dream of Electric Sheep? by Philip K Dick, the original starred Harrison Ford as an ex-police officer tasked with tracking down escaped genetically engineered 'replicants' who return to Earth illegally in order to try and extend their four-year life lifespans.
The Indiana Jones actor is reprising his role as 'blade runner' Rick Deckard, while also being joined on screen by House Of Cards' Robin Wright, Guardians Of The Galaxy actor Dave Bautista and Ryan Gosling.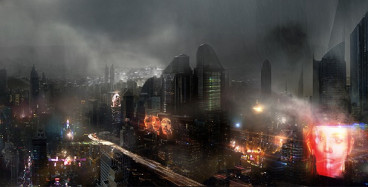 The long-awaited follow-up to the classic will begin shooting this month, working with the latest script penned by Hampton Rancher (who co-wrote the original) and Alien: Covenant's Michael Green. The movie will reportedly aim to continue the story of Rick Deckard "a few decades later" than the events at the end of the first film.
Cinematographer Roger Deakins, who worked with Villeneuve on Sicario, is also on board.
The still-untitled project is scheduled to hit US screens on 6 October 2017, just two years before the sci-fi original is set. Currently, there is no official word as to when the movie will reach the UK.
For more entertainment news follow A-List on Twitter @Alistinsider