Rogue One: A Star Wars Story international trailer touches on Jyn Erso and her father's allegiances
New clip details how Galen Erso sent a message from the Galactic Empire that the Rebels intercepted.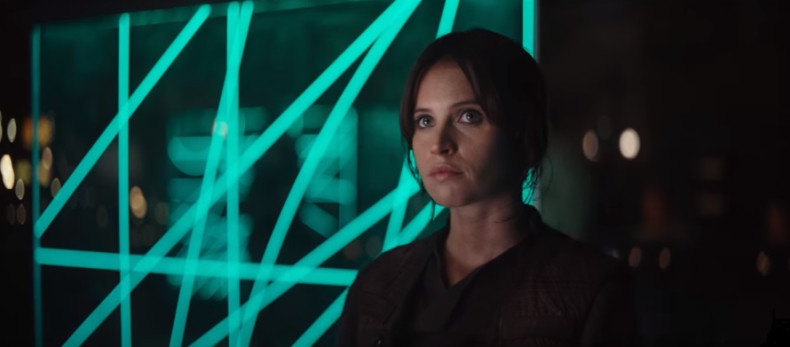 It's only four months until Rogue One: A Star Wars Story is released in cinemas, and fittingly a new international trailer has emerged online. While the new sneak peek doesn't offer much more footage than the trailer that landed last week, it does feature a particularly notable reference to Felicity Jones' Jyn Erso's father.
Fans who have been keeping a close eye on all things Rogue One over the past year will know that the identity of Jyn's father isn't necessarily a secret – unlike many character's in the Star Wars universe (here's looking at you, Rey, Finn and to some extent Luke). However, his loyalties were much less clear... until now. Within the story, Galen Erso (played by Mads Mikkelsen) is said to be a scientist, whose knowledge of the universe causes both the Galactic Empire and the Rebel Alliance to take an interest in him. Neither Mikkelsen nor director Gareth Edwards have definitively touched upon which side Galen ended up working alongside, but in this new trailer it seems as if he was lured by the Dark Side at some point...
In the clip, Genevieve O' Reilly's leader of the of the Alliance to Restore the Republic Mon Mothma can be heard saying: "We have intercepted a coded Imperial transmission, it indicates that a major weapons test is imminent," while the next shot sees Diego Luna's Cassian Andor tell Jyn: "The message was sent by your father." It conjures up a lot of questions - did Galen knowingly send that message from the side of the Empire just so that the Rebels could hear it? Is he simply working for the Empire? Perhaps he worked for the Empire and then turned his back on them?
Galen's involvement with the Empire does tie in with past rumours that have been heard about the character. Back in July, Mikkelsen revealed at the Star Wars Celebration in London that his Galen "once built something 'so beautiful' for the universe and is a person of interest in the film" which lead many fans to speculate that he was involved in the creation of the Imperial Army's Death Star; a giant military space station, best known for its superweapon that can destroy entire planets.
Also starring Ben Mendelsohn, Diego Luna, Genevieve O'Reilly and Forest Whitaker, Rogue One: A Star Wars Story revolves around a group of rebels, who plan to infiltrate the imperial army base to steal plans to the first dreaded death star. It is scheduled to open in UK and US cinemas on 16 December 2016.
For more entertainment news follow A-List on Twitter @Alistinsider