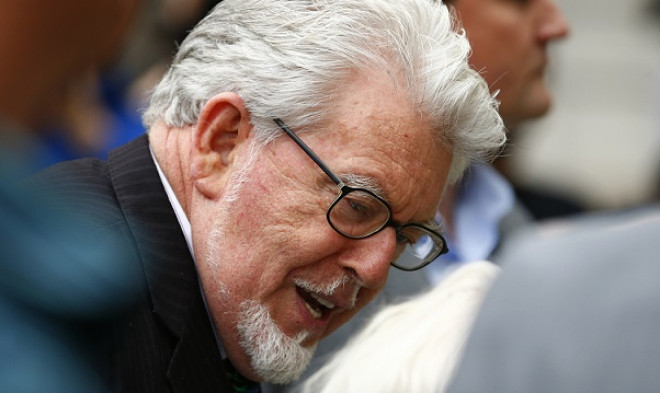 Former children's TV favourite and Animal Hospital host Rolf Harris confessed to hiding a "dark side" to his character during a court grilling.
Harris, 84, admitted at his sex abuse trial he was making a sexual remark when he told an alleged victim of 13 "she looked lovely in her bikini."
He also said he had kept secret from his wife and daughter a sexual affair with the claimant when she became an adult.
For Harris, day two on the witness stand at Southwark Crown Court was a stark contrast to the previous day's proceedings. He spent his first day doodling and sketching pictures which were later seized and destroyed by the court authorities.
Today Harris, who denies all charges against him, faced questioning from prosecution lawyer Sasha Wass QC, who said the jury would not know "how dark that dark side actually is."
Wass asked Harris: "You are pretty good at disguising that dark side of your character aren't you?" He answered simply: "Yes."
The prosecution also pressed Harris over the remark he made to the 13-year-old girl, with whom he later had a sexual affair when she was an adult.
Asking him about the incident, Wass said: "What you were saying to [the alleged victim] is 'you have got a great body'." Harris replied: "I suppose so."
Wass continued: "By saying that to a 13-year-old, that's a sexual remark isn't it?" Harris replied: "In hindsight I suppose it is."
The Australian wobble-board expert branded claims made by the woman against him as "laughable."
Harris denies 12 sexual assault charges dating from between 1968 and 1986. The trial continues.