Rolf Harris 'Creates Art and Dishes Out Chocolates' to Keep Fellow Prisoners Sweet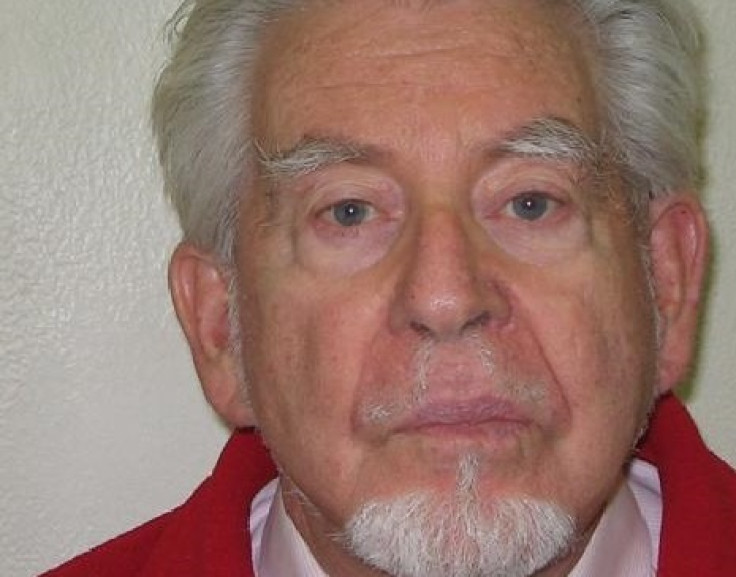 Paedophile entertainer Rolf Harris is doing drawings for inmates and has been nicknamed "Willy Wonka" for dishing out treats in a bid to keep prisoners sweet, it was reported.
Convicted sex abuser Harris, 84, has been given the moniker of the oddball chocolatier from Roald Dahl's novel Charlie and the Chocolate Factory by inmates at HMP Bullingdon.
Harris is claimed to draw signed pictures and distribute chocolates in an attempt to win favour behind bars after he was spat at and called a "nonce" soon after arriving at the Oxfordshire jail.
A prison source told the Sun: "He is in good spirits. He is playing lots of dominoes.
"He even treats prisoners who don't have much cash to chocolate and cakes and tobacco.
'"They call him Willy Wonka after the Roald Dahl character because he is a soft touch for a Mars bar."
It seems Harris is attempting to turn perceptions of him around in jail. According to reports, he had sparked anger among some inmates by quickly landing a cushy job tending the prison's vegetable patch - and was also caught up in a brawl.
It happened when flying spit aimed at Harris missed him and landed on another inmate, who started a fight by lashing out while Harris cowered in fear on the floor.
Harris was jailed for five years and nine months for 12 indecent assaults after being convicted at Southwark Crown Court. His victims included his own daughter's best friend.
Lawyers acting for the Rolf's Cartoon Club creator have begun an appeal to get his sentence cut.
© Copyright IBTimes 2023. All rights reserved.