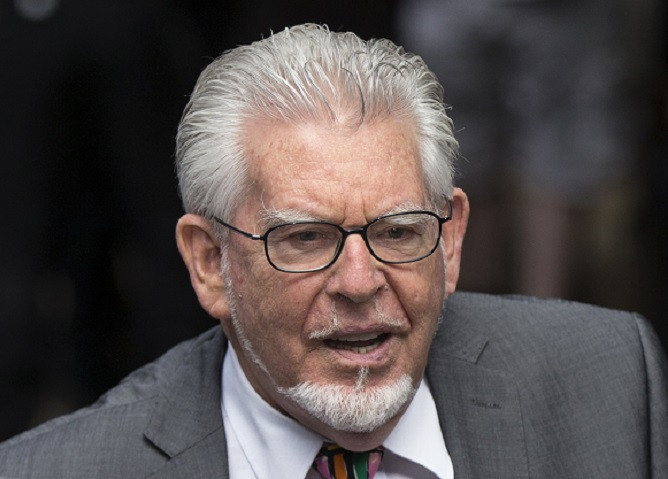 The five year nine month sentence handed down to disgraced veteran entertainer Rolf Harris will not be increased for being "unduly lenient", the Attorney General announced.
Harris, 84, was given the sentence after he was found guilty of 12 counts of indecent assault on four women as young as seven or eight at the time of the offences.
He was sentenced as per the guidelines when the offences took place between 1968 and 1986. Harris is expected to serve only half his term, with the remainder on licence upon his release.
His sentence was referred to the Attorney General's office under the "unduly lenient scheme" shortly after it was handed down to him.
There were more than 150 complaints filed to the office over the sentence, but it only takes one to "trigger the process" for the Attorney General to decide whether it should be referred to the Court of Appeal to consider having it increased.
However, the new Attorney General, Jeremy Wright QC, has ruled "after very careful consideration" not to refer the sentence to the Court of Appeal as he did not believe it would be increased.
A spokesperson for the Attorney General's Office added: "The sentencing judge was bound by the maximum sentence in force at the time of the offending.
"The judge made some of the sentences consecutive to reach the total sentence, but he could not simply add up sentences on individual counts; the overall sentence had to be just and proportionate to the overall offending. The judge was also required to take into account the age of the offender.
"The Attorney General understands that his decision not to refer the case may be a disappointment to some people; however, he did give extremely careful consideration to this sentence and he concluded that he could not refer it."