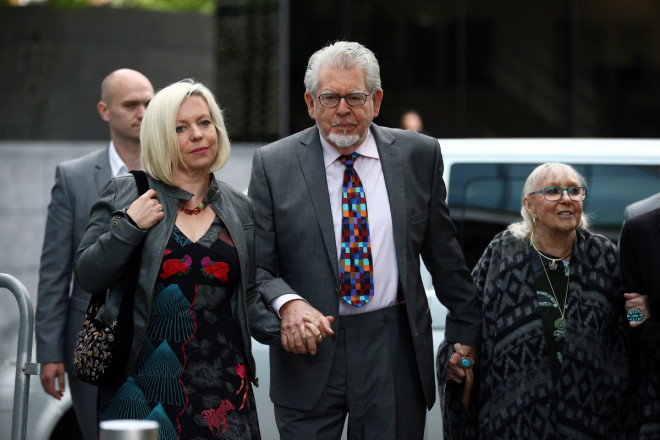 "Jekyll and Hyde" Rolf Harris preyed on the very children who were drawn to him, a court was told, at the start of the TV star's sex crimes trial.
Harris, 84, is accused of 12 counts of indecently assaulting four female victims aged between eight and 19 years-old, between the years of 1968 and 1986.
Opening the case against Harris, the prosecution said: "Concealed behind this charming and amicable children's entertainer lay a man who exploited the very children who were drawn to him."
Sasha Wass QC said Harris was a "Jekyll and Hyde" figure who molested the daughter of a family friend from when she was 14 until she was 29, from the 1960s.
Harris allegedly groomed her like "a young puppy who had been trained to obey".
The 'Rolf's Cartoon Club' presenter allegedly wrote a letter in 1997 apologising to the father of one girl for abusing her and asking for forgiveness.
The jury at Southwark Crown Court was told Harris wrote in the letter how the alleged victim had confronted him about it.
[She] told me she had been terrified of me. I said why didn't you just say no? She said to me: "How can I say no to the great television star Rolf Harris."
Wass told the court Harris "accepts that he's had a sexual relationship with her, but avoids admitting that it took place while she was under age". She added elsewhere there was "a side of him which is sexually attracted to children and under-age girls".
Harris abused her "when the opportunity arose" for years, during which time the victim turned to alcohol, with her school reporting she was "prone to tears". The court was told Harris was nicknamed "Octopus" because of his wandering hands.
The jury was told about another victim whom Harris allegedly touched inappropiately during a book signing in Portsmouth. The incident left the child "in shock".
Harris denies all charges. The trial continues.