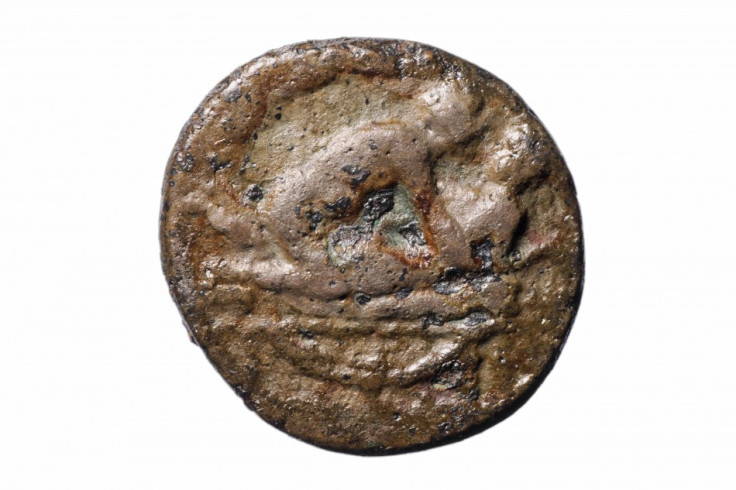 An ancient Roman coin, believed to allow entry to a brothel, has been discovered in London on the bank of the Thames.
The bronze coin, or spinitra, is thought to date back to the first century AD and has an imprint of a man and woman having sex on one side, with the roman numerals for 14 on the other.
The woman appears to be lying on a bed or couch on her front, with the man positioned behind her.
Experts believe that the numeral on the reverse of the coin could indicate the cost of brothel entry or the price of the activity depicted.
The spinitra was found by pastry chef Regis Cursan, who was combing the banks of the river near Putney bridge when he made the discovery. He donated the item to the Museum of London, where it has gone on display.
"This is the perfect archaelogical object. It's sexy and provocative in the best sense of the word," said Caroline McDonald, museum curator.
"The lot of a Roman sex slave was not a happy one and objects like this can help the Museum of London provoke debates about issues that are relevant to the modern city and its visitors. Museums should engage with these more grown-up and sometimes less comfortable topics."
It is not known for certain that the token would be used at a brothel. Other possible uses could be gaming or gambling.
It is the first case of a token of this type being found in England. It is believed that the coins displayed explicit images because they were often used by foreigners in Rome who did not speak the language. Prostitutes were often slaves captured overseas.