Romania's Social Democrat government has abandoned a law which would have legalised minor instances of corruption after days of angry protests.
Thousands of Romanians took to the streets for five days in a row after Minister of Justice Florin Iordache rushed through the decree, which decriminalised abuses of power up to 200,000 lei ($48,000; £38,440).
A separate bill would have also freed 2,500 prisoners already jailed for similar abuses. However, Romania's government has reversed its stances on the measures after mounting public pressure.
"The decree was scrapped," a government official told Reuters, adding that an official statement would be released soon.
Prime Minister Sorin Grindeanu also confirmed the U-turn in a televised statement on Sunday (5 February).
"I do not want to divide Romania. It can't be divided in two," he said, reported the BBC.
He said he "heard and saw many opinions", including from "the voice of the street".
The rallies were reportedly the largest since the fall of communist leader Nicolae Ceausescu in 1989. On Wednesday, it was estimated that upwards of 300,000 people were in the streets.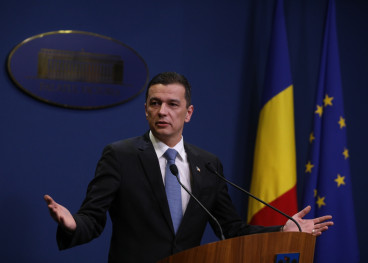 About 5,000 anti-government protesters gathered in front of government offices in Victoriei Square to protest for the sixth day as the turnaround was announced.
The decree, if approved, would have benefitted Social Democrat leader Liviu Dragnea, barred from political office due to a conviction for vote-rigging.
He is also currently standing trial for abuse of power charges, which he denies.
Prior to the announcement, nine Western powers – including Germany and the US – said they were deeply concerned the decree could undermine Romania's partnerships in the EU and Nato.