Hundreds of thousands of Romanians have again taken to the streets for their fourth day of protesting after their government planned to implement new corruption laws that would free dozens of disgraced public officials.
Anti-corruption protesters are staging daily rallies against a new government decree, rushed through by Minister of Justice Florin Iordache on 31 January, which decriminalises abuse of power offences in which the sums do not exceed lei 200,000 ($48,000; £38,440).
A separate bill, due to go before parliament, would free 2,500 prisoners jailed for corruption on short sentences and halt current or future prosecutions.
The Romanian government say the motion brings the law in line with the constitution and will reduce overcrowding in prisons.
As it stands three separate legal challenges, one by Romania's ombudsman, have been filed against the decree in the country's Constitutional Court.
Laura Codruta Kovesi at DNA, Romania's corruption prosecuting agency, told Al-Jazeera: "Indirectly, the entire Romanian people will suffer. The damages from these cases over the past three years is over $1bn. It's worth mentioning that this money will never be recovered if these amendments pass."
The government is led by the left-wing Social Democrats (PSD) and they say that the people on the streets have been "misled and misinformed" with Prime Minister Sorin Grindeanu saying: "We took a decision in the government and we are going to press ahead."
The new law also bypassed centre-right President Klaus Iohannis and the council of magistrates who remain supportive of the anti-corruption protesters. He said in January: "Politicians who have problems with the law want to change the legislation and weaken the state of law… Romanians are rightly indignant."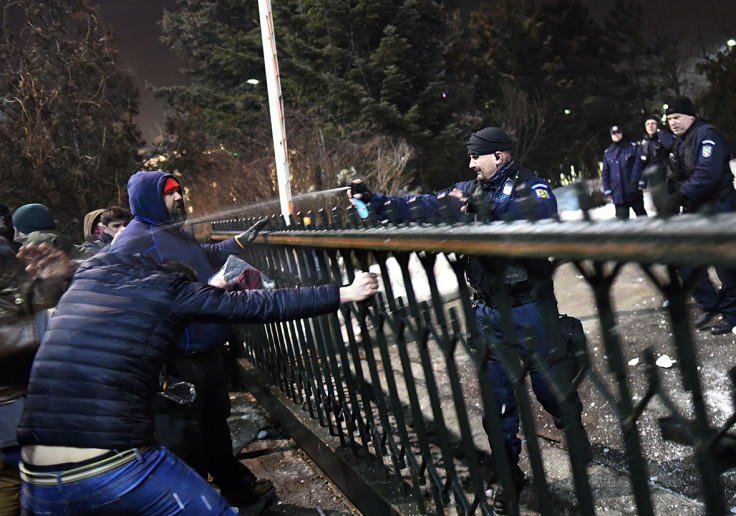 The decree is set to come into force at midnight on 10 February with some citizens vowing to campaign until then. So far the rallies are reportedly the largest since the fall of communist leader Nicolae Ceausescu in 1989.
Campaigners have been gathering in Bucharest's Victoria Square before sunset, close to the Romanian parliament, and in dozens of towns and cities across the country.
It has been reported by the BBC that even if the government were to repeal or change the law after 10 February all past and current cases would still be impacted.
This would mean hundreds of convicted local and national politicians, mayors, judges, customs officials, the heads of state-owned companies could be set free. It would also scrap many of the 2,151 cases corruption cases being pursued by 120 DNA prosecutors.