Romelu Lukaku can leave Everton this summer if 'certain clubs' come calling
Mino Raiola believes clubs will swoop for £100m-rated striker, although there have been no concrete talks yet.
Romelu Lukaku has been promised he can leave Everton this summer should certain suitors come calling, according to agent Mino Raiola. The highly-rated Belgian striker is being widely linked with a summer move away from Goodison Park after another fine season, in which he notched 26 goals in 39 total appearances and finished as runner-up in the race for the Premier League Golden Boot.
Recent reports from the Evening Standard suggest that champions Chelsea will step up their efforts to bring Lukaku back to Stamford Bridge, having prioritised his signing above that of Real Madrid forward Alvaro Morata. Current first-choice frontman Diego Costa continues to speak fondly of a potential return to Atletico Madrid after ruling out an imminent move to China, while Michy Batshuayi recently said he would "go where Chelsea send me" amid rumours of a potential loan switch to West Ham United or Newcastle United.
A whole host of other European heavyweights have been mentioned in connection with a possible offer for Lukaku, including Manchester United, Real Madrid and Paris Saint-Germain. And while negotiations over a transfer are yet to begin, Raiola believes his client will likely want to take the next step forward – as long as the deal is suitable for all parties.
"Lukaku had a promise that if certain clubs came this summer, that he could leave this summer," he told TalkSport. "We are not in concrete talks with anybody at this moment, but hearing the market I think some clubs will contact Everton for him.
"If the price is right for Everton and the project is right for Lukaku, I think he will want to make another step. But we are not there yet."
The Liverpool Echo reported last month that Everton were demanding a world-record £100m ($128.5m) fee in order to part with Lukaku and Raiola is not surprised that the valuation is so high. The 24-year-old, whose current contract expires in 2019, rejected the chance to become Everton's highest-paid player on wages of approximately £140,000 a week in March despite his agent claiming in December that a new deal was 99.9% agreed.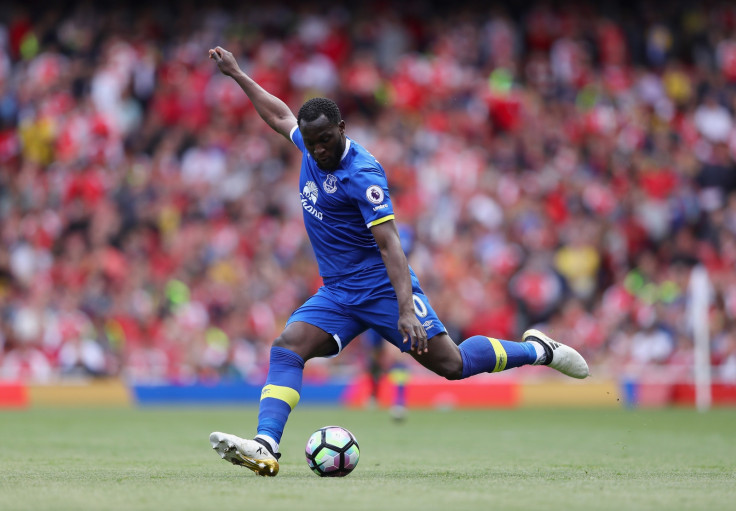 Asked about that previous assertion, said: "Yes. He stayed at that point, no? Now there is another market. 0.1 is like having 100. Unfortunately or fortunately life doesn't always throw you the same balls and you have to swing when you have to swing. At that moment we decided not to sign the contract, but I have to say that the relationship with the club is very good. We knew that this summer if somebody would come and satisfy Everton, there is a possibility that he leaves, yes."
On whether or not the record £89m fee that Manchester United paid for Paul Pogba last summer would be repeatedly eclipsed over the coming months, Raiola added: "I think that Paul Pogba was a cheap buy, if you see the market going now. Who bought him at that time for that money did a good deal and probably in two years time we will say that maybe £100m for a guy that makes 24 goals is a good deal. I don't know, it depends.
"I'm telling you, the market will be ruled by the people that buy, so if there is a club that needs Lukaku and tells themselves that he's worth £100m, then Everton is right. If not, then we will sit down with Everton again and see what is reasonable."
© Copyright IBTimes 2023. All rights reserved.