Anonymous Expose Nazi Third Position 'Bridging Tactic' with Ron Paul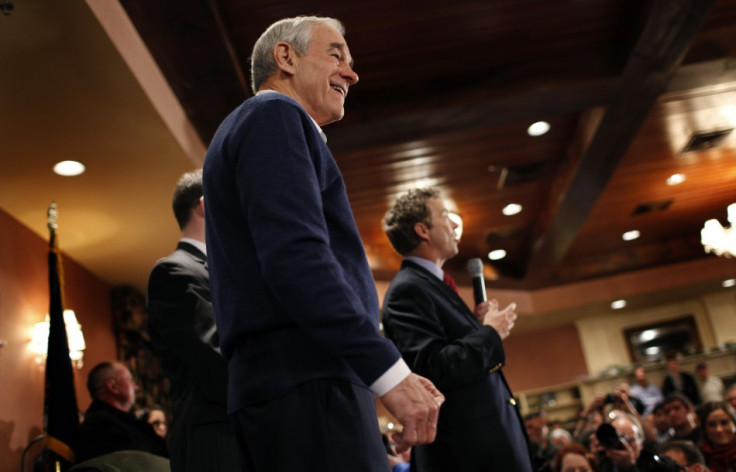 The nationalist American Third Position Party (A3P) pursued a "bridging tactic" with the Ron Paul Revolution movement that support the Republican candidate for the White House, according to emails hacked by Anonymous.
Calling for a "White uprising", A3P webmaster Jamie Kelso, whose email account was hacked by the collective, claims that his racist forum WhiteNewsNow is "the only W[hite] N[ationalist] forum working hard to form a bridge with the 100 times larger Ron Paul Revolution".
Other excerpts show Kelso's efforts in organising meetings between Ron Paul and other members of the A3P such as corporate lawyer William D. Johnson, chairman of the neo-Nazi A3P.
Johnson, who in 1985 proposed a constitutional amendment that would revoke the American citizenship of every non-white US citizen, founded the American Third Position along with anti-Semite Kevin MacDonald, professor at California State University, Long Beach.
"I'm going to go to the Conservative Political Action Conference (CPAC) with Bill Johnson," reads an email to an A3P member dated January 2011. "Bill and I will be meeting with Ron and Ran Paul. I have a teleconference call with Bill (and Ron Paul) tonight. Much more later. Things are starting to happen (thanks to folks like you)."
In another passage, Kelso, a former Scientologist and account owner of other German Nazi forums, wrote: "I'll be at CPAC from Feb. 9 to Feb. 12. I'll send back reports to you from personal meetings with Ron Paul, newly-elected Senator Rand Paul and many others. It'll be here on WhiteNewsNow, a place that is really starting to get interesting because of the presence of folks like you. Birds of a feather flock together, and we are really gathering some quality here."
Kelso's strategy appears to be to connect with the extremist wings of Ron Paul's supporters to lobby for A3P racist policies. He became an active fan of Paul in 2007. He was reportedly attracted to Paul because he believed the Republican's followers would be receptive to his white supremacist views. He described Paul as "implicitly white" and started to actively organise Paul's events.
"The tactic is one of aggressively 'bridging 'between our explicit WN members (with our very small numbers) and our very IMPLICITLY pro-White kinsmen in movements like Ron Paul Revolution (with their HUGE) numbers."
Paul's connections with racist supporters have been highlighted by the media in America. The Washington Post reported in January that Paul has been a businessman who pursued a marketing strategy that included publishing racially charged newsletters.
Accusations of racism emerged as far back as 1996 when Paul, at the time ex-congressman and former Libertarian Party presidential candidate, was a Republican congressional candidate from Texas The issue resurfaced as Paul moved to the front of the GOP party in recent months. He walked away from an interview in which a CNN reporter pressed him for more answers.
In a 1992 commentary in the Political Report titled "A special issue on racial terrorism", Paul largely blamed African-American men for the LA riots. "The criminals who terrorized our cities - in riots and on every non-riot day - are not exclusively young black males, but they largely are," he said.
A separate article for the Survival Report said: "If you have ever been robbed by a black teenaged male, you know how unbelievably fleet-footed they can be."
Paul claimed he did not know who wrote the articles.
"It's been rehashed for a long time, and it's coming up now for political reasons," Paul told CNN in January 2008. "Everybody in my district knows I didn't write them, and I don't speak like that. Nobody has ever heard me say anything like that."
However, a Ron Paul newsletter dated 1992 referred to civil rights leader Martin Luther King as a "world-class philanderer who beat up his paramours."
© Copyright IBTimes 2023. All rights reserved.