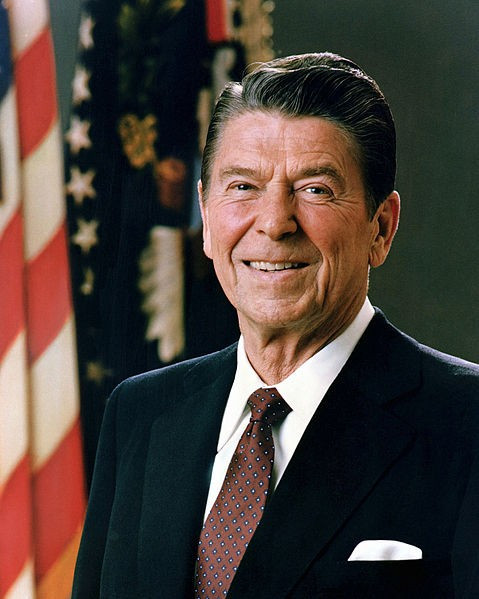 The auction of a blood vial of President Ronald Reagan by a European auction house was cancelled after complaints from the late US president's family and foundation.
The 5 inch glass vial with a half inch diameter contains the dried blood residue from President Reagan (1911-2004) which was collected after an assassination attempt in 1981. A quarter-inch ring of blood residue at the end of the inserted rubber stopper can be clearly seen inside the vial.
In a statement released by the PFC Auction House, the organisers mentioned that the seller of the glass vial has decided to withdraw the lot and has, instead, planned to donate it to the former president's foundation.
The statement further mentioned that the auction consignor purchased the item at a public auction in the USA in February 2012 for £2,267.
"I realised what an important artifact this was when bidding in the US auction. I am a serious collector of Presidential memorabilia, and have donated to Museums before, and thought from the provenance supplied at the auction where I purchased, that the Reagan Foundation had no interest in the item, "the consignor, who wishes to remain anonymous stated.
"I have dealt with the team at PFC Auctions for over 10 years so they were naturally my first choice when I chose to re-auction the item. The publicity generated by PFC Auctions for their current Auction has clearly highlighted the importance of this historical artefact and I would personally be delighted to see this important artefact put on public display by the Foundation. This now concludes matters to the benefit of The Ronald Reagan Foundation, and protects the legacy of Ronald Reagan as a President of the United States," the consignor further mentioned.
According to Bloomberg Businessweek, Reagan's family, his foundation and his surgeon had earlier this week criticised the proposed sale. They said it was a violation of the family's privacy for medical items linked to his treatment to be sold on the open market. Online bidding on the item had reached more than $30,000 when the sale was suspended. It had been set to conclude Thursday evening.
"We are very pleased with this outcome and wish to thank the consignor and PFC Auctions for their assistance in this matter. While we contend that the removal of the vial from the hospital laboratory and the US auction sale in February 2012 were not legal acts in our opinion, we are grateful to the current custodian of the vial for this generous donation to the Foundation Ensuring President Reagan's blood remains out of public hands," John Heubusch, the Executive Director for the Ronald Reagan Presidential Foundation said.