Ronnie O'Sullivan to Defend World Snooker Championship
Ronnie O'Sullivan will return from his snooker exile to defend his world championship at Sheffield's Crucible Theatre in April.
The 37 year old has played just one match this season having withdrawn from the remainder of the 2012/13 season in November due to the personal reasons.
But 'the rocket' will resume his career this spring having sporadically battled with depression while also clashing with World Snooker over the demanding calendar.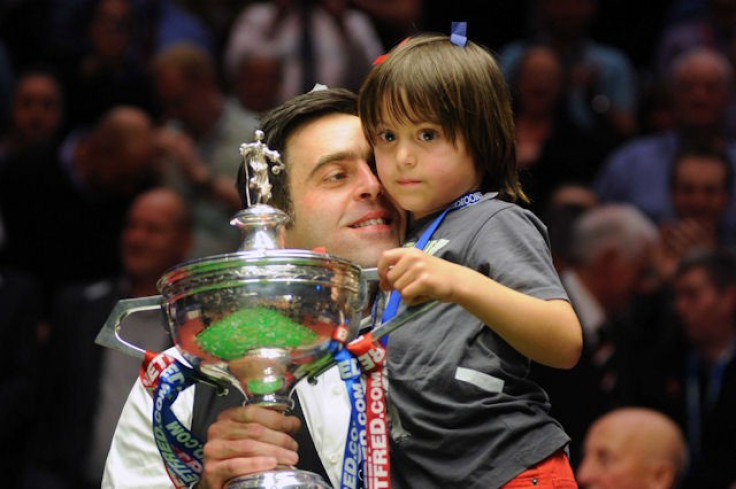 "I was bored - time to get back," O'Sullivan said.
"I'm going into the unknown. But hey, embrace it. I might get smashed in Sheffield. I'm coming back because I just needed something to do, really.
"I'm not doing it for the money. Even in my darkest moments of snooker, I'd probably take them back. I was ready to come back in January. Sometimes, it did feel like the end of the world when I was playing.
"Whether my private life is sorted as well, I know I needed to make a return.I certainly feel refreshed I was never out of juice. I don't find snooker hard mentally or physically. It is your job and you get used to it.
"I needed to take time out for other things. I knew I couldn't take too much time out. It was always in the back of my mind that I had to come back and come back with a clear head after sorting a few things out."
"I have probably played three or four exhibition matches and I have probably played ten days in nine months.
"I still pot a few balls but I am very match rusty.I haven't played many match situations and I haven't played in any tense situations. It will be a tough call to go back in there. The match tables are fast and I haven't played on them for a while.
"I just see this as the start of the bigger picture. A few months ago I was thinking I would take it and lose 10-0 at Sheffield rather than this. I was just getting up and going for lunches and that was it. I was bored.
"Just getting back to win or lose shows how big a part of my life it is."
O'Sullivan, who has threatened on a series of occasions to quit the sport entirely, claimed his fourth world title last May, beating Ali Carter 18-12 in the final, and immediately spoke of his desire to take time off away from the game, first taking a six month sabbatical before ruling himself out of the remainder of the season.
Despite having dropped to a provisional 24<sup>th in the world rankings, returning as defending champion would see O'Sullivan as the No.1 seed for the world championship.
A World Snooker statement read: "We are awaiting his formal entry, required by Feb 28th. As defending champion Ronnie is number one seed and will be scheduled to play on the opening Saturday April 20, 10am & 7pm."
© Copyright IBTimes 2023. All rights reserved.