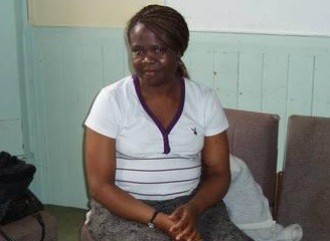 A Nigerian woman who said she would die within weeks from kidney failure if she were deported has won her battle to stay in the UK.
Roseline Akhalu, a 49-year-old community volunteer, came to the UK in 2004 to study at Leeds University. She was diagnosed with kidney failure shortly after she arrived.
She developed end-stage renal failure in 2005 and remained on dialysis until she had a successful transplant in 2009.
However, Akhalu now needs regular hospital checks and has to take immunosuppressant drugs for the rest of her life.
She applied for leave to stay in the UK but was refused by the home secretary.
Her doctor,James Tattershall, said that if Akhalu were deported, she would be unable to continue taking the drugs as they are expensive or unavailable in parts of Nigeria.
Without access to treatment, Akhalu would die, Tattershall said.
Rightly overturned
A campaign was launched to help Akhalu stay in the UK and Judge Saffer mentioned the petition, community support and media attention in his high court ruling.
The judge said the deportation of Akhalu would breach her right to a private and family life, saying she had established a private life of value to her, local church members and the wider community.
He said home secretary Theresa May should have granted her leave to remain in the UK.
Following the ruling, Akhalu said: "I am very pleased and relieved by the judgment. I would like to say I am immensely grateful to all who have helped me in this struggle to get leave to remain."
Tessa Gregory, Roseline's solicitor at Public Interest Lawyer, said: "We are delighted by the ruling. Roseline is a respected and very popular member of her community and is an asset to this country.
"The home secretary's decision that Roseline should be deported to Nigeria where she would die within four weeks was unlawful and inhumane and has rightly been overturned."
Greg Mullholland, MP for Leeds North West, where Akhalu lives, added: "It is fantastic news that a judge has today upheld Roseline's appeal. It has been a long drawn out campaign and a deeply distressing time for Roseline and those close to her.
"I hope the Home Office now see sense and allows Roseline to remain in the country. It would be a serious misuse of the public purse to appeal this decision given the evidence that has been presented."