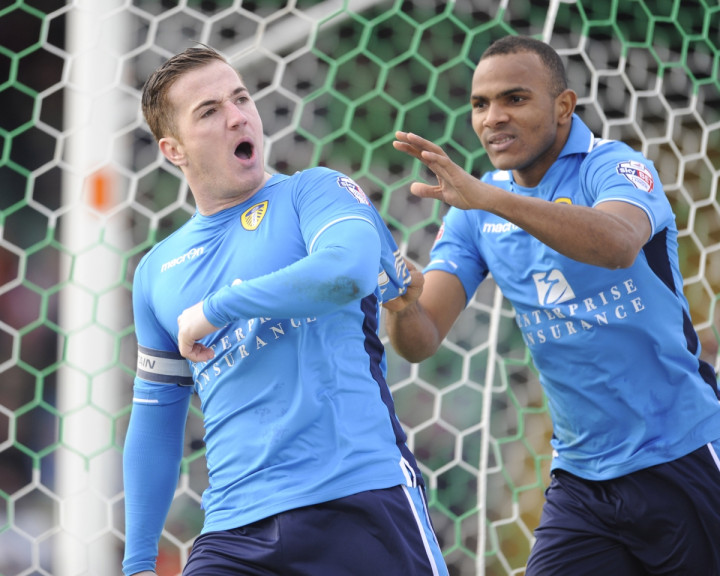 Ross McCormack has rocked Leeds United by reportedly handing in a transfer request at Elland Road.
BBC Radio Leeds report the club captain informed the Championship side of his intentions to leave before the squad returned for pre-season training.
McCormack, who signed a new four year contract at the club last summer, was linked with a move to West Ham United last January.
Following a surreal day on 31 January where the club sacked then-manager Brian McDermott – only for him to be reinstated 24 hours later – during Massimo Cellino's initial attempts to take over the club, the striker suggested he regretted his decision to stay at Elland Road amid the seismic changes.
Despite opting to stay at the club and finishing the season as the Championship's top scorer, McCormack would appear to have had a change of heart again having been linked with Premier League side Newcastle United in recent weeks.
The club have since responded to the striker's reported transfer request with a statement reading: "Leeds United owner Massimo Cellino and the club would like to respond to recent media speculation regarding Ross McCormack.
"We would like to reiterate our desire to keep Ross McCormack at Leeds United.
"This desire includes keeping all of our best players as we look to build a stronger and successful squad for the 2014/15 Championship season.
"Leeds United may not be the richest club in the Championship, but we do not need to sell our best players in order to run the club successfully."
Leeds owner Cellino claimed as recently at last month that the striker, who scored 29 goals for the club last season, had no intention of seeking a new challenge.
"If Liverpool, Real Madrid, or Paris Saint Germain came in I couldn't say to him no, but if another Championship club came in, McCormack belongs to Leeds.
"He says he is happy here. He says he loves it."
Leeds United could also lose goalkeeper Paddy Kenny in slightly more unusual circumstances. Cellino has reportedly told new head coach David Hockaday to no longer select the shot stopper because he was born on an unlucky date.
The Guardian suggest the Italian businessman is superstitious over the number 17 and has ordered Kenny to be dropped for the crime of being born on 17 May.
Both he and McCormack did not travel with the rest of the squad for a pre-season training camp in Italy.