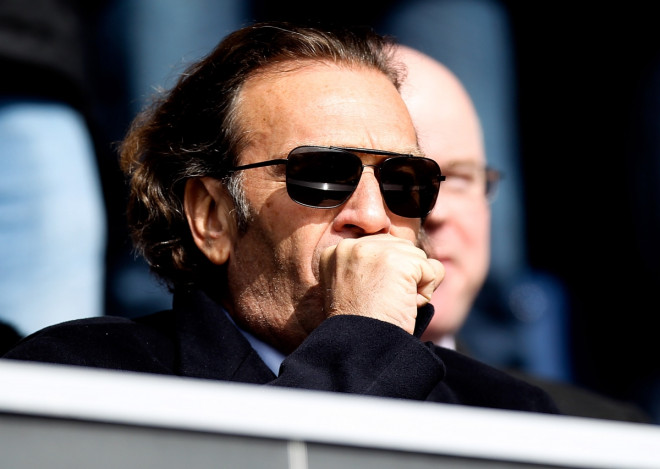 Benito Carbone will not become the new Leeds United manager following Brian McDermott's departure, owner Massimo Cellino has confirmed.
A statement on Friday night announced McDermott had left Elland Road by mutual consent following a turbulent season where the Italian businessman tightened his grip on the Yorkshire club.
Carbone, who was handed a role as a club consultant overseeing a planned overhaul of the club's youth ranks, has been immediately linked with the role having previously been tipped to take McDermott's job following the confirmation of Cellino's takeover in April.
However, the former Sheffield Wednesday and Bradford midfielder will continue his duties working with the club's academy and development sides as planned.
"I have always said that Carbone will be in charge of the Under-21s next season and that doesn't change now," Cellino told journalist Simon Austin.
On McDermott's departure, he added: "We did not want to go on pushing, pushing each other, and we found a gentleman's way to part. Brian leaves the club on good terms, he is a gentleman."
Former Reading manager McDermott faced an uncertain future at Elland Road throughout Cellino's takeover. The 53-year-old was told he had been sacked on a bewildering night in February when a lawyer, calling on Cellino's behalf, telephoned him and informed the manager his services were no longer required.
McDermott was reinstated 24 hours later but following the conclusion of a season beset by problems off the pitch coupled with a disappointing 15th place finish in the Championship, his 13-month spell has been brought to an end.
Following his departure, McDermott proclaimed it had been a "great privilege" to manage the Yorkshire club and accepted Cellino's decision to ring in changes at his expense.
"It is clear that Massimo wishes to implement a new structure and feels he will work more successfully for Leeds with a coach rather than a manager," said McDermott in Friday night's club statement.
"It has been my great privilege to manage this great club and I have enjoyed the challenge immensely.
"I respect that Massimo must be fully supported in putting together his vision for the club so he can bring us the success we all want.
"Massimo wants to bring a new energy to the club so that we can return to where we belong as a healthy football club."