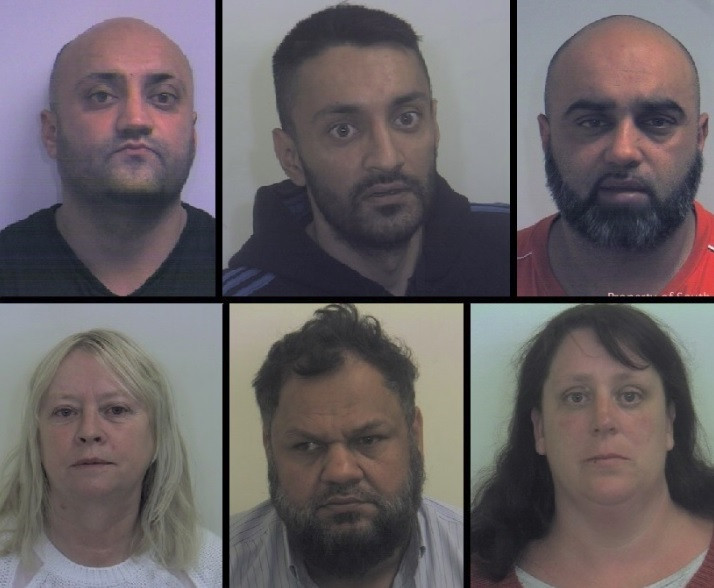 The British-Sikh community have sought to distance themselves following the jailing of four Pakistani men to a total of 102 years in prison for "systematic" child sex abuse crimes in the Rotherham trial.
The Sikh Federation UK today has called on public bodies and the media not to refer to the jailed gang members as "Asian", saying said that referring to the men as such posed a risk of misleading the public perception of Sikhs and Hindus. The federation added it believed using the broad term "Asian" detracted responsibility from groups who should be "working with their community to tackle issues".
Bhai Amrik Singh, chair of the Sikh Federation UK, told IBTimes UK: "If the four men that have been found guilty and carried out the abuse were Pakistani Muslims, this is how they should be described and not called 'Asian'."
The organisation said that public bodies and the media had been referring to the men as Asian in order to remain politically correct and avoid offending certain groups. However, they insisted that this should be challenged as "the ethnic and religious origin of perpetrators is important". It added that any attempt to hide their origins was avoiding the "underlying problem" of the Rotherham case.
Davinder Singh for the Sikh Federation UK, said: "There is evidence of a disproportionally high number of people from the Pakistani Muslim community that have been found guilty of committing crimes, [such as] child grooming or honour killings. This is a fact that should not be ignored."
The gang of four men and two women were convicted of targeting 15 girls, one as young as 11, over a 14-year period from 1987 to 2003. The gang, led by brothers Arshid, Basharat and Bannaras Hussain, faced 51 charges and 70 offences between them. These included rape, sexual assault, abduction and false imprisonment.