The number of people sleeping rough on the streets of England is estimated to have increased 15% to 4,751 – the highest figure since the current set of comparable records began in 2010.
According to figures released by Ministry of Housing, Communities and Local Government, there were an estimated 617 more rough sleepers in autumn 2017 compared to the previous year. But campaign groups fear the true number could be even higher.
Broken down, the number of rough sleepers increased by 173 (18%) in London and 444 (14%) in the rest of the country.
Of the total figure, 14% were women, 20% were non-UK nationals and 8% were under 25 years old.
Homeless charity Shelter believes the number could be an underestimate as the data is based on estimates from local councils and does not include people temporarily staying in hostels or shelters or "sofa surfers".
A spokesperson for Shelter told the BBC: "Rough sleeping figures are particularly difficult to record because many people hide and remain out of sight, meaning that counts often miss those who bed down for the night in derelict buildings rather than the more obvious shop doorways.
"But these annual counts, which are improving all the time, are still a vital source in assessing rough sleeping trends.
"It's also crucial to remember that rough sleeping is only the tip of the iceberg and hundreds of thousands more are stuck in temporary accommodation or sofa surfing."
Meg Hillier, chair of the Department for Communities and Local Government, has previously said that the government had been "unacceptably complacent" in its attempts at reducing the number of rough sleepers.
In a report she described how in the run-up to Christmas 2017 there were 9,000 people sleeping on the streets and 120,000 children living in temporary accommodation.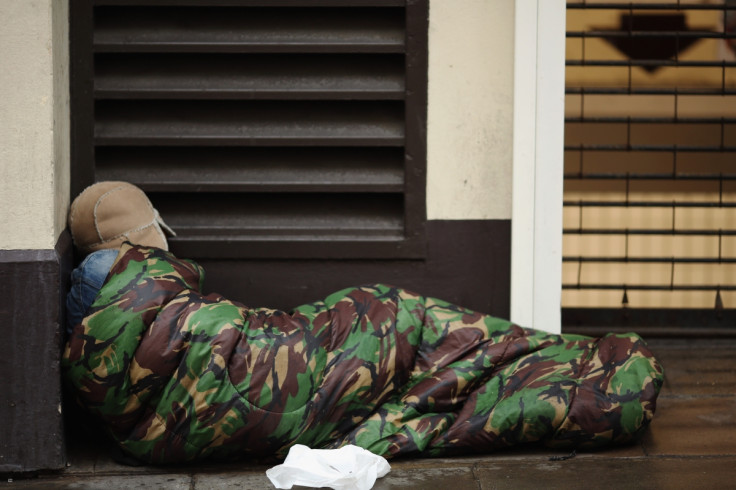 John Sparkes, chief executive of the charity Crisis, said of the latest figures: "It is truly a catastrophe that in a country as prosperous as this, more and more people are finding themselves forced to sleep in dangerous and freezing conditions, when we have evidence to show how the situation could be turned around.
"Today's report makes it only too clear that unless we take action as a society, the problem is only going to keep getting worse with every year that passes."
The government recently announced that hundreds of millions of pounds from dormant bank and building society accounts would be redistributed to help tackle homelessness in the UK.