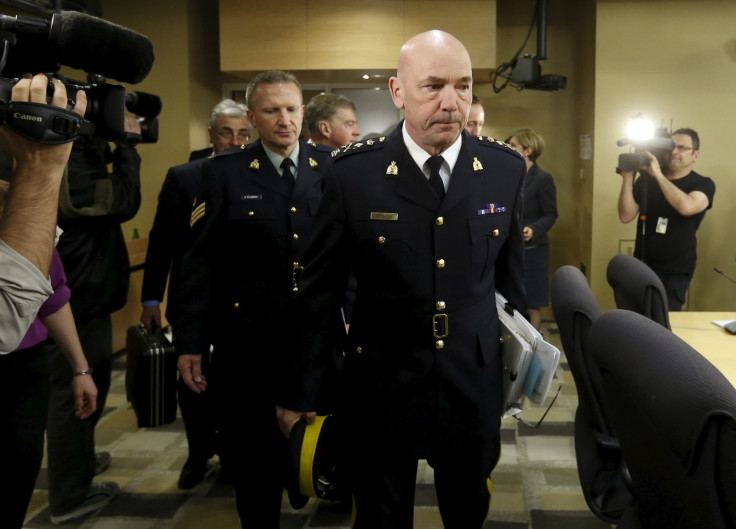 The Royal Canadian Mounted Police (RCMP) has apologised to its women employees for years of sexual harassment, discrimination and bullying at the hands of their male colleagues. RCMP Commissioner Bob Paulson has sought forgiveness from all female employees who were subjected to inhumane behaviour and termed the conduct of those involved as "shameful".
The Canadian Mounties has announced that it would handout CA$100m (£61m, $76m) as compensation to the victims, which is subject to approval by the Federal Court.
In his apology speech Commissioner Paulson said: "You came to the RCMP wanting to personally contribute to your community and we failed you. We hurt you. For that, I am truly sorry. You can now take some comfort in knowing that you have made a difference. Because of you, your courage and your refusal to be silenced, the RCMP will never be the same."
He added, "To the representative plaintiffs here today: Janet Merlo [Merlo and Linda Davidson filed the lawsuit against the national police] who has so courageously taken the lead to represent so many women who have been adversely affected and to Linda Davidson and all the women you represent.
"Indeed to all the women who have been impacted by the Force's failure to have protected your experience at work, and on behalf of every leader, supervisor or manager, every Commissioner: I stand humbly before you and solemnly offer our sincere apology."
Merlo had said that multiple derogatory remarks were passed at her by male colleagues and in one instance a supervising corporal told her now husband that "[she was perfect] because you can lay a six-pack of beer on her head while she gives you a b*****b". Another supervisor has lectured her after she had gotten pregnant and told her "next time she keep her legs closed". In a third incident, a rubber dildo was left at her desk.
Merlo and Davidson had joined the RCMP in 1991 and 1985, respectively.
Speaking after the commissioner's apology, Merlo – who reportedly lived with 20 years of sexual comments, pranks and derogatory remarks by male colleagues – said it was a "turning point for the RCMP".
"I have total faith that this is the beginning of a new era, hopefully a better era," she added.
Hiding her tears, Merlo hailed the courage of the 500 women who had joined her legal battle. She said, "They all love the RCMP, they loved their jobs. They just wanted it to be a better place to work. A place for their daughters to want to work."