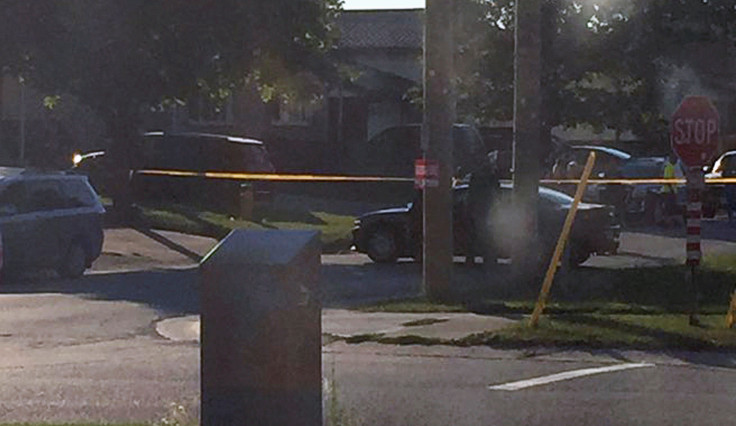 A man suspected of plotting a terror attack has been killed in Canada in a joint operation carried out by the Royal Canadian Mounted Police (RCMP), the Canadian Security Intelligence Service and other police and security agencies. The action was taken on Wednesday night (10 August) following "credible information" of a potential terrorist attack in Canada.
The suspect was identified as Aaron Driver and he is believed to have been planning to conduct a suicide bombing mission in a public area on Wednesday. Earlier this year, Driver – who was in his mid-20s – had been ordered by a court not to associate with any terror groups, including the Islamic State (Isis).
"A suspect was identified and the proper course of action has been taken to ensure that there is no danger to the public's safety. The safety and security of Canadians is of the utmost importance to the RCMP and we take all such threats seriously," the RCMP said.
It was also reported that Public Safety Minister Ralph Goodale has talked to Prime Minister Justin Trudeau about the incident "to confirm that public safety has been and continues to be properly protected."
"There is no greater responsibility of the government than to keep its citizens safe. The Government of Canada monitors all potential threats and has robust measures in place to address them. Any comments on operational details will be made at the appropriate time by the RCMP.
"Canadians can be confident that whenever credible information is obtained about a potential terrorist threat, the RCMP, CSIS and other police and security agencies take the appropriate steps to ensure the safety of this country and its citizens. These agencies conducted themselves effectively in the circumstances that developed today," Goodale said.
He also advised Canadians to stay vigilant and inform the National Security Tip Line (1-800-420-5805) or local police if they find any suspicious activity near them.