The Royal Family release photographs of Princess Charlotte to celebrate her first birthday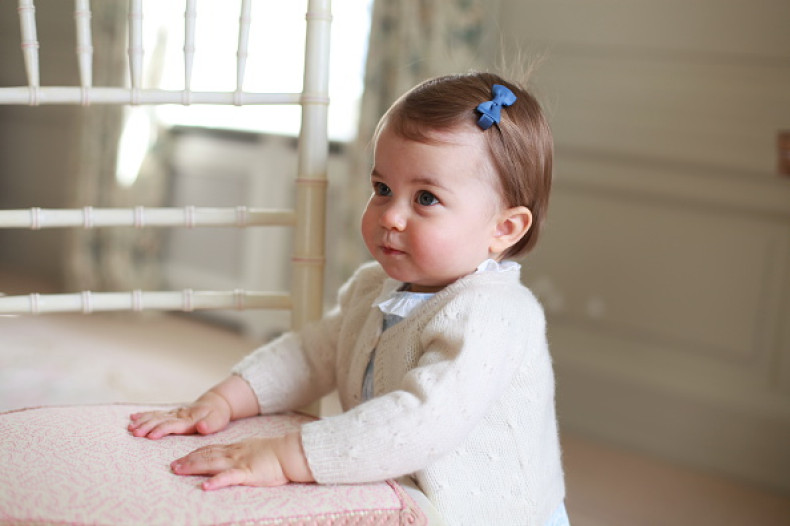 The Royal family have decided to treat the Royal fans with some adorable pictures of Princess Charlotte, just before her first birthday. Kate Middleton was the photographer of the lovely images of her daughter.
Charlotte is seen playing around her home at Anmer Hall in both pink and blue baby outfits (with matching bows). In one shot, keen photographer Middleton also shared photos that she took of little Charlotte being cradled by her proud brother Prince George at their home when she was five weeks old.
Royal fans have commented on the images with many of them claiming that Princess Charlotte looks like the Queen. A fan wrote: "How cute, I said she looked like The Queen from the moment she was born, hope she lives to be as wonderful as Great Granma!! xxx Aunty Jenny".
Another commented: "What an adorable baby! She looks a lot like her mommy but her eyes are just like of her great grandma The Queen. As for George, he looks exactly like Kate's father. A future handsome king! What a pair!"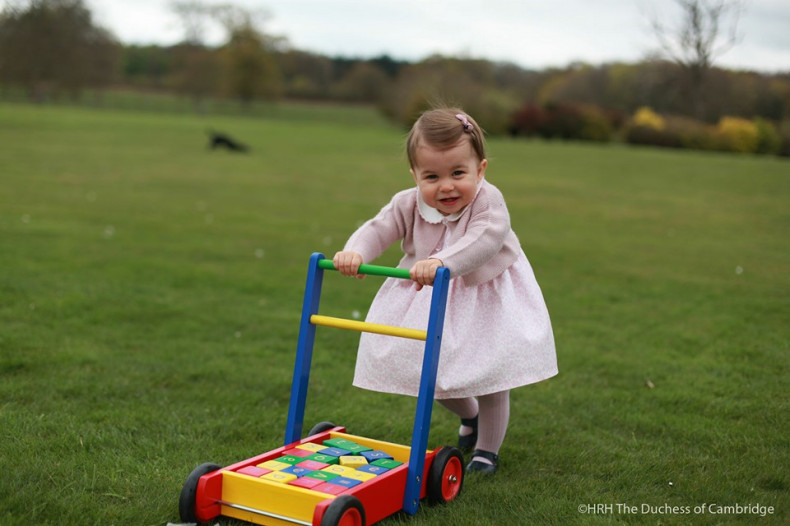 According to People, Princess Charlotte will be spending the day at home "privately" where there will be a family celebration. Her day overlaps with a public holiday for May Day in the UK. The Princess was last seen in public at her christening last July, the first time the Cambridges showed that they were now a family of four.
The photographs were posted on the Kensington Palace Instagram account, and were taken by Mario Testino, the favourite photographer of the late Diana, Princess of Wales, at Sandringham House following Charlotte's baptism at the Church of St Mary Magdalene.
Testino also posted the images on his Instagram account, saying: "I am overwhelmed and honoured to be chosen to take these portraits on the occasion of Princess Charlotte's christening, to carry on the documentation of the family that is the soul of this country, a country that has given me so much."