Kate Middleton follows Princess Diana's footsteps by gracing cover of British Vogue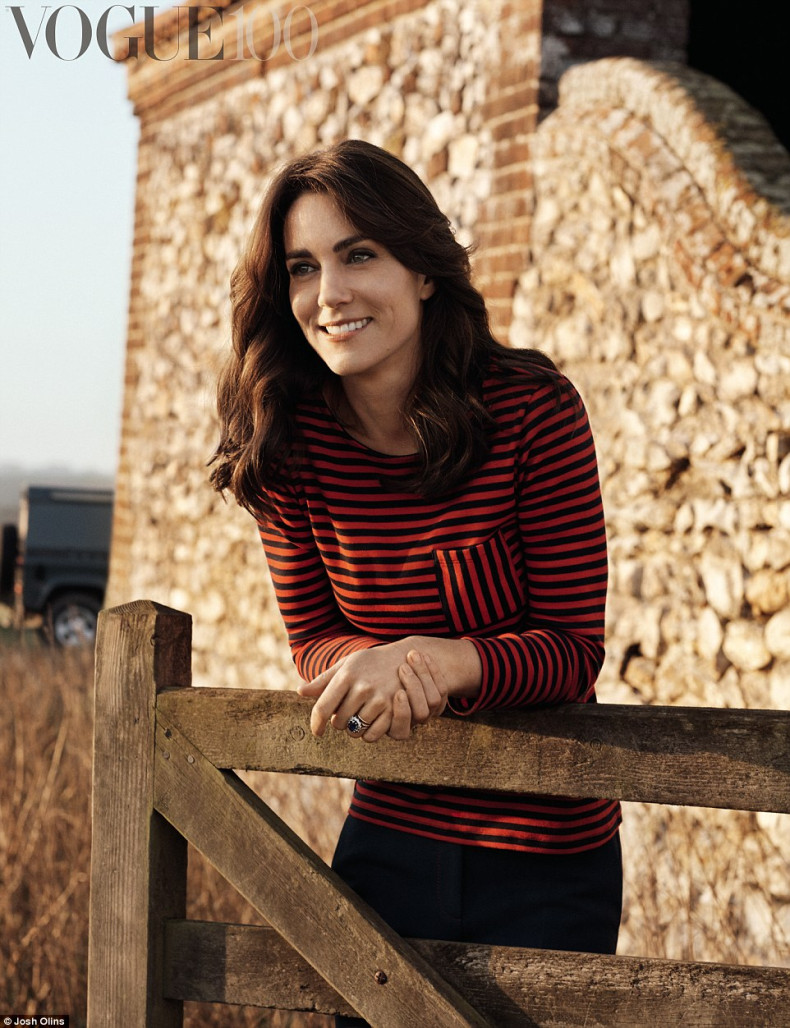 Fashion icon and royal Kate Middleton has never posed for a photo shoot in a fashion magazine until now. Celebrating the 100<sup>th anniversary of British Vogue, the Duchess of Cambridge will be featured on the cover of Vogue, for their June issue. Vogue and the National Portrait Gallery collaborated on a series of photographic portraits which show a natural and casual Kate relaxing in the countryside.
Alexandra Shulman, editor-in-chief of British Vogue, said: "To be able to publish a photographic shoot with the Duchess of Cambridge has been one of my greatest ambitions for the magazine."
The collaboration for the June edition had resulted in "a true celebration of our centenary as well as a fitting tribute to a young woman whose interest in both photography and the countryside is well known", she said.
Kate exudes elegance in glamorous designer dresses, and these portraits show a different side of the Duchess of Cambridge, in countryside chic. Kate's look the actress Jane Seymour in Dr Quinn, Medicine Woman, the 1990s television series about doctor in the Wild West.
The royal mother of two follows in the footsteps of Princess Diana, who appeared on the cover of Vogue four times, shot by Patrick Demarchelier in July 1994, December 1991 and in August 1981, when she was photographed by Lord Snowdon.
For the 1981 issue, the cover featured a then Lady Diana Spencer, with the magazine entitled, 'The Day of the Wedding', published before the Marriage of Prince Charles and Diana.
The mother of Prince William also appeared on the cover afterwards in October 1997, when a photograph taken from 1994 was used for a special tribute issue to mark her death two months earlier. Valentino, Mario Testino, Manolo Blahnik and John Galliano were among the fashion figures who used the magazine to honour to the Princess.
The Duchess of Cambridge will visit the exhibition at the National Portrait Gallery on Wednesday 4 May, according to a statement by Kensington Palace.