While the Duchess has championed a wealth of Indian and British designers so far during her Royal tour of India and Bhutan with William, the 34-year old opted for high street style on day four.
Leaving behind the more luxury labels she has been wearing the past few days, Kate opted to display the wares of the Great British high street by dressing down in Zara and Topshop for her day on safari, followed by a trip to visit to the Indian village Pan Bari.
Stepping out of the city, the Royal couple embarked on a safari this morning with rangers on a Game drive at Kaziranga National Park in in Guwahati. The Duchess of Cambridge went for a more relaxed look in Zara biker jeans that retail at £29.99. Keeping the whole look casual, she paired the jeans with a simple button-down shirt with ruffled detail and all over pattern and Sebago slip-on moccasins that are currently on sale for £94.99. Kate and William also both wore Ray-Ban sunglasses for the Jeep safari, where they came up close with elephants and rhinos.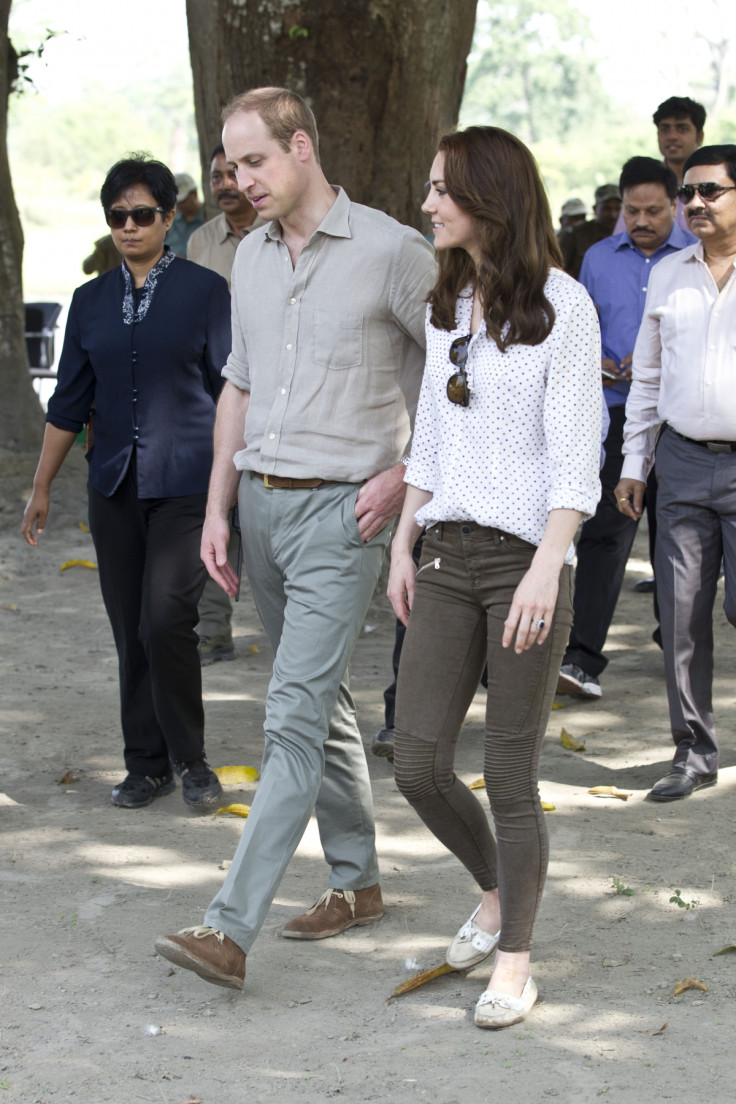 Following the safari trip, the couple visited the the Centre for Wildlife Rehabilitation and Conservation at the Kaziranga National Park where Kate opted for a slightly more summery look. Also picking from the high street, the Duchess' dress was an embroidered smock dress from Topshop from the current S/S 2016 collection retailing at £75, which she paired with £60 slingback espadrilles from high street favourite, Dune.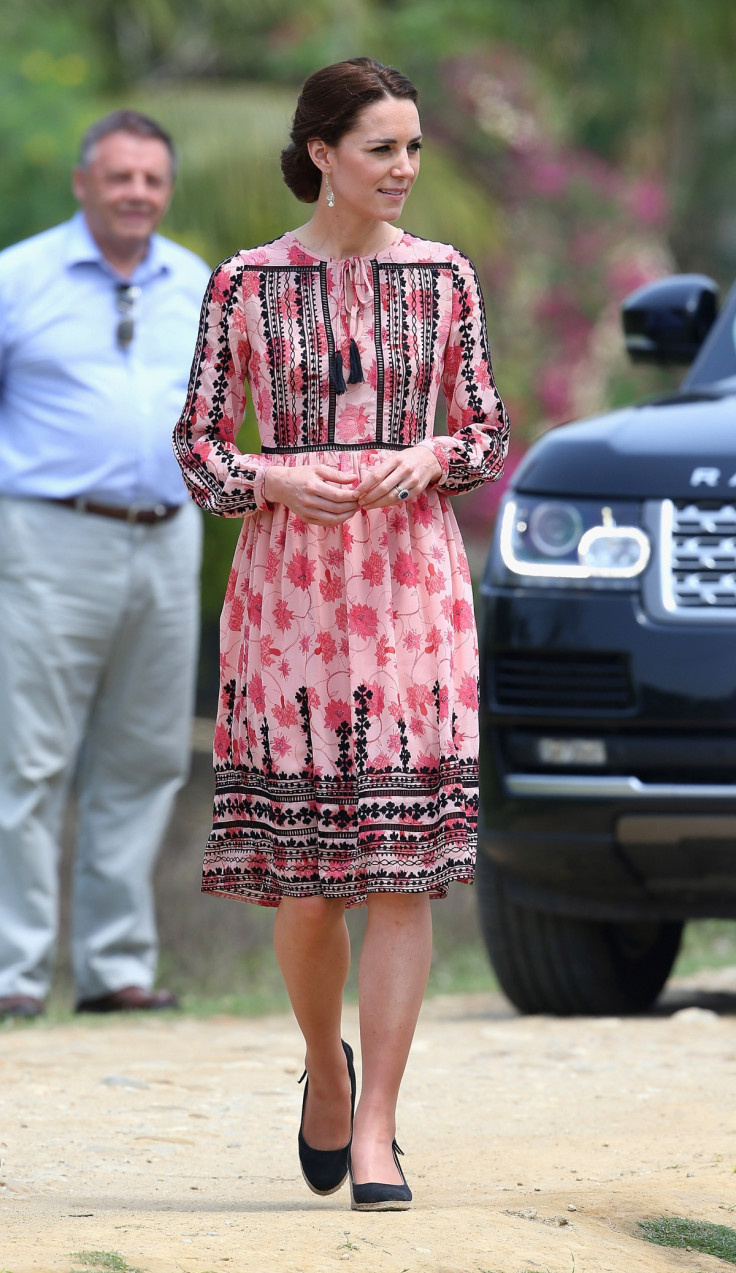 The royal tied her hair back, simply adding the Accessorize earrings she has worn throughout the trip to finish the look (you can find similar ones online here) as she headed out into Kaziranga National Park. While there, she fed baby elephants and rhinos before going to meet young Indian villagers at Kaziranga Discovery Park in Pan Bari village.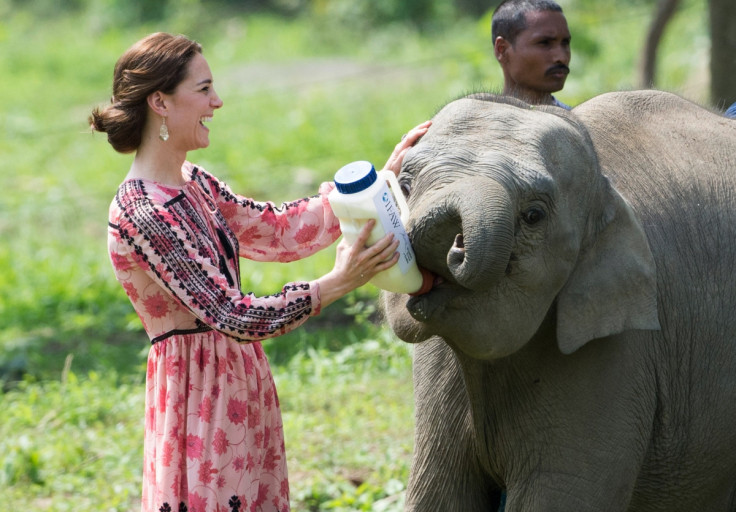 The Duchess of Cambridge has faced a great deal of scrutiny throughout the tour as the world dissects every single part of her look daily. With up to three wardrobe changes each day, she has amassed a lot of clothing and a number of designers, both established and emerging, which have been carefully chosen from India and the UK to be part of the royal tour. Today's selections are a cleverly curated part of that tour, proving that the Royals are in touch with the high street-buying public as well.