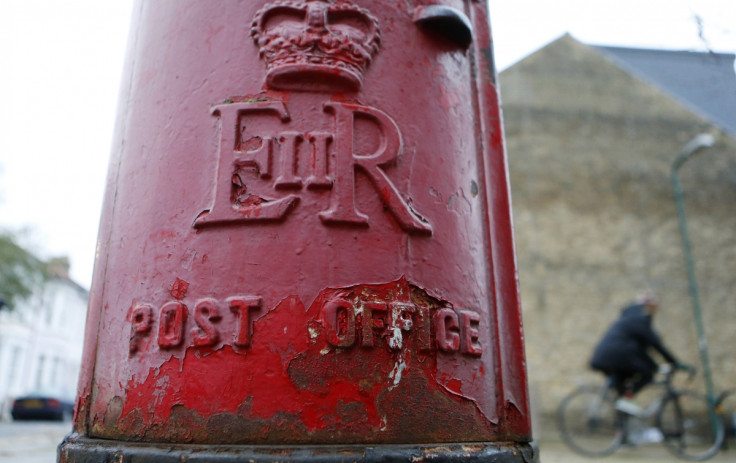 Royal Mail shares fell by over 9% in the early trading session after the delivery service revealed that profits plummeted by 21%.
The Royal Mail stock price fell to 424.404p before midday after also warning that it is losing its share of the marketplace due to the growing online parcel delivery market.
"The UK parcels market remains challenging," said Moya Greene, CEO for Royal Mail.
"As the pre-eminent UK parcels delivery company, we are targeting a number of new, growing areas, and delivered 2% volume growth in a competitive market."
Operating profit before transformation costs dropped to £279m (€349m, $438m) in the first half of the year ending 30 September, compared with £353m for the same period last year.
The Royal Mail attributed the fall to managerial changes as well as the loss of its largest single parcels client, online retailer Amazon, which is using its own private delivery network.
Annual growth in parcel delivery was touted at 6% at the time of Royal Mail's listing last year, which was later perceived by the City to have been heavily underpriced by the government.
"The spectre of Amazon looms large in Royal Mail's numbers today, casting a shadow over the numbers. A 6% decline in pre-tax profits to £218m is one thing, but the warning about reduced parcels growth will send a winter chill down the spine of investors," said Chris Beauchamp, Market Analyst, IG Group.
"The impression given from the statement is that Amazon is likely to become a permanent fixture in Royal Mail's reporting, much like the weather (whether warm or cold) is for retailers. Increases in operating profit margins will offer some comfort, while the boost in letter volumes will help too, even if this is partly influenced by election campaign volumes that won't recur every year.
"However the statement finishes on a cautious note, admitting that Christmas will be the key determinant in overall performance. Christmas comes but once a year, so investors need to ask themselves if they really want to back a company that only really delivers good performance thanks to a six-week busy period?"