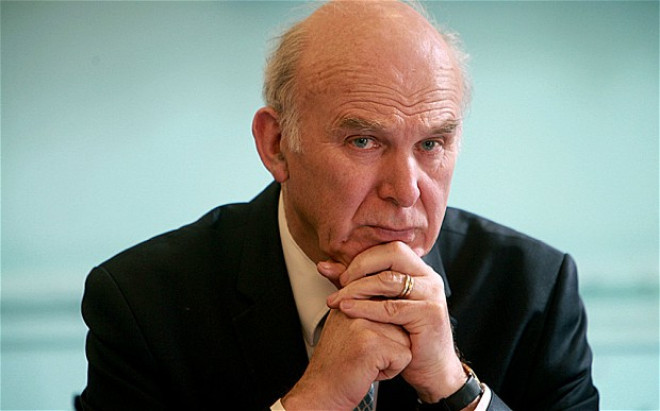 Vince Cable and Michael Fallon face yet another parliamentary grilling over the controversial sale of Royal Mail.
Parliament's business, innovation and skills select committee has called the two ministers responsible for Royal Mail's privatisation back for another hearing on 29 April.
It follows the National Audit Office (NAO) published a report accusing the government of undervaluing the firm and costing taxpayers hundreds of millions of pounds in lost potential revenue.
Business Secretary Cable rubber stamped the sale of Royal Mail at an offer price of 330p per share when it was floated onto the London Stock Exchange. He and Fallon, minister of state for enterprise, took advice on the offer price from investment banks Goldman Sachs and UBS.
But Royal Mail's share price rocketed after the initial public offering and is trading at around 70% higher than the offer.
The government's critics said the privatisation had been botched and taxpayers left short-changed by as much as £750m, a charge Cable and Fallon deny.
Ed Miliband, leader of the Labour party, accused Prime Minister David Cameron of selling Royal Mail to his City of London financier friends at "mates' rates".
However Cable has defended Royal Mail's privatisation as a success. He said the government could not risk a failed IPO and so set an offer price to ensure a balance between selling all of the available stock and value for taxpayers.
At a previous business committee hearing, Cable said he was given "very clear and unambiguous advice" that pushing Royal Mail's offer price higher would be "very unwise" because it ran the risk of target long-term institutional investors walking away.