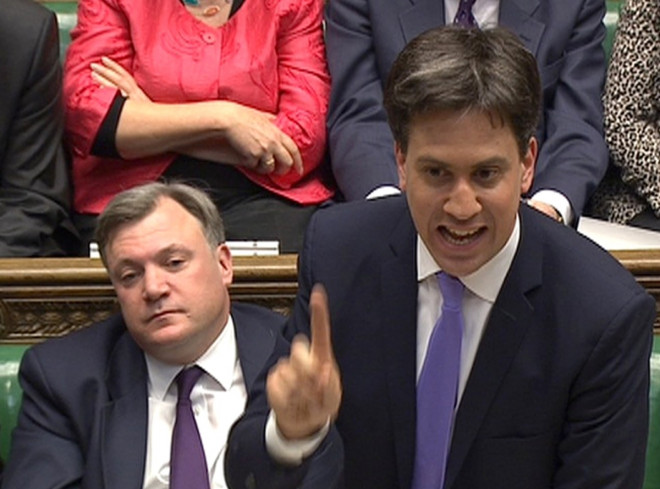 Labour leader Ed Miliband accused David Cameron of selling Royal Mail off to City of London investors at "mates' rates".
Miliband attacked Cameron at Prime Minister's Questions in parliament a day after a National Audit Office (NAO) report said taxpayers had lost out in the Royal Mail flotation because shares were sold off too cheaply.
The Labour leader pressed Cameron on what price Royal Mail shares were trading at while they were in the House of Commons, to which the prime minister said the taxpayer had benefitted from the firm's sale.
"He can't answer the question because it's such an embarrassment," Miliband said.
"He sold at 330p and this morning the price was 563p. It is basic maths, Mr Speaker.
"Not so much the Wolf of Wall Street, more the Dunce of Downing Street."
Miliband continued: "A third of the shares were sold to just 16 City investors and get this – there was a gentleman's' agreement that those City investors wouldn't sell the shares.
"What happened? Within weeks, half of those shares were sold."
Cameron hit back by saying Labour was unable to sell Royal Mail because it was loss-making under the party's control.
He also claimed that privatising Royal Mail was in Labour's 2010 manifesto. But the election document actually calls for the business to say in the public sector.
"For the future, continuing modernisation and investment will be needed by the Royal Mail in the public sector," says Labour's 2010 manifesto.
Royal Mail was floated onto the London Stock Exchange in October 2013. As well as insitutional investors, shares were sold to the public and 10% of the company's stock was handed to staff.