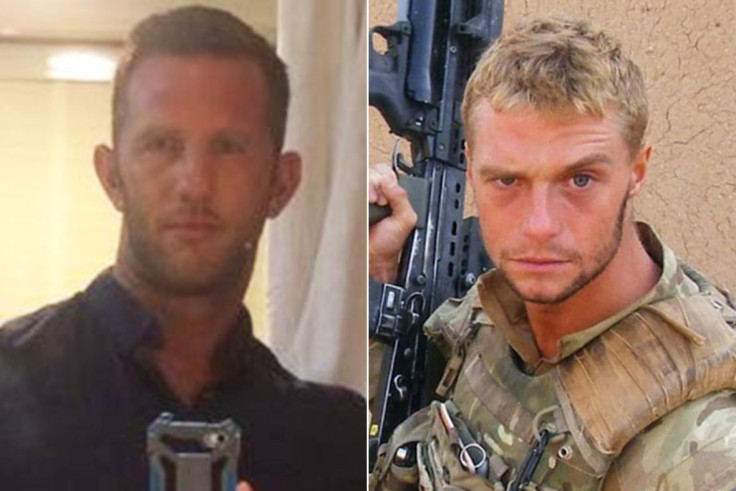 A builder who initially escaped jail after he unleashed a brutal battering on a Royal Marine has been hauled back to court and imprisoned. Ben Scott was originally given a suspended prison sentence for a vicious assault on Corporal Marc Jolly on Christmas Eve, leaving him with a series of injuries including wounds to his head and eye, several deep cuts and bruises.
Less than an hour after narrowly avoiding prison in April, 31-year-old Scott from Redruth, Cornwall, posted a picture of a champagne bottle along with a caption which said it was "time to celebrate" and "I win" on Facebook. But his actions landed him in hot water and Scott was hauled back to Truro crown court on 1 June following public outcry.
Judge Harvey Clark QC described Scott's Facebook post as a "stupid and gloating comment", adding that he must "face the consequences of his stupid and arrogant behaviour". Under Section 155 of the Powers of Criminal Courts Sentencing Act 2000, Scott was resentenced and received a 12-month sentence.
Defence lawyer Jeremy Leaning told the judge there had been "a tidal wave of hatred and abuse as a result of that tasteless and despicable posting". Scott ambushed Jolly from behind and is said to have struck him on the back of the head before stamping and kicking the serviceman on the floor.
Speaking after the hearing, 27-year-old Jolly said: "It's good to know that he has finally got the sentence he deserves but I don't think he is the kind of person who will drop it just like that." He added: "His Facebook post was disgraceful and made a mockery of the justice system so he should now just get on with it and do the time and then we can all put all of this behind us and move on with our lives."
Following the vicious attack in a car park, the marine also said: "I'd rather be back in Afghanistan – at least you know what you're getting into. You know you might be in a fire fight. You're prepared for it – but you don't expect someone to come up and hit you on the back of the head."
News website West Briton published a lengthy statement from Scott, who said he was "ashamed" of his behaviour and that people's opinions of him are "100% justified".
Scott's statement said: "I am ashamed of the way I handled that night with Mark Jolly, I truly am. I did attack him from behind and I did kick him once. I admit all of it! I'm not trying to hide what I've done, I am sorry for the discomfort I have caused him and for the effect it has had on his family and friends.
"My actions were not justified in anyway, I have no excuse for the level of violence I implemented towards him, and I am prepared to accept and face the punishment," he added.