Royal Navy warship HMS Daring to go to Persian Gulf to help in fight against ISIS
The £1bn vessel have been refitted after initial problems handling high temperatures.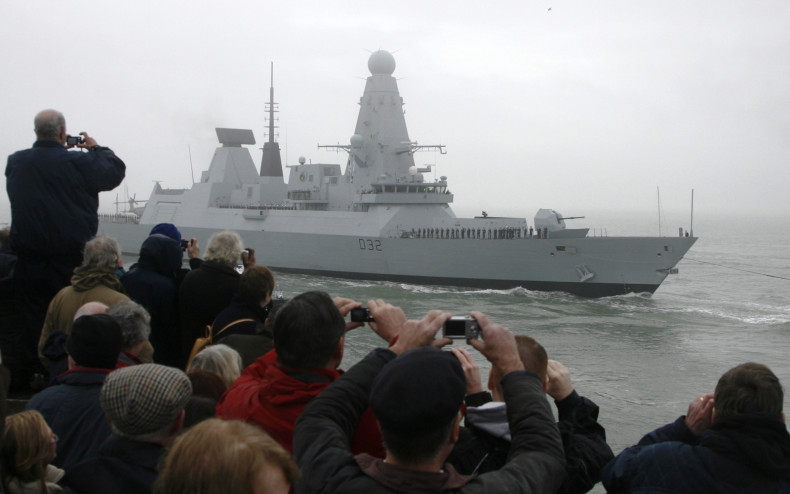 The Royal Navy warship HMS Daring will be sent to the Persian Gulf to help in the fight against Islamic State (Isis), according to reports on Sunday (28 August).
The Type 45 destroyer, one of six in the UK, will help in air operations against the Islamist militants by giving air cover for US aircraft carriers which dispatch planes to Iraq and Syria. The vessel will leave Portsmouth on Friday 2 September and will patrol some of the world's busiest shipping lanes.
Carrying a price tag of £1bn, the vessels which hold a crew of 190, were hit with problems in the Gulf because they could not handle the high temperatures there. Their gas turbine engines degraded in the heat although there has since been a multi-million pound refit.
HMS Daring will be performing a similar role to that carried out by HMS Defender earlier in the year.
The warships are mainly designed for anti-aircraft and anti-missile warfare, but they are also capable of defending against drones, although there were concerns expressed in July that all six of the fleet were docked in Portsmouth and not on operations.
Defence secretary Michael Fallon said: "All three armed services are making a vital contribution to defeating Daesh.
"RAF aircraft are hitting the terrorists daily on the ground; the Army is providing counter-explosives training to Iraq troops; the Royal Navy helps protect coalition carriers in the Gulf as they launch strikes".