All of the UK's Type 45 Destroyer fleet docked in 'unprecedented' scenario
Royal Navy says the advanced Destroyers are 'committed around the world 365 days a year'.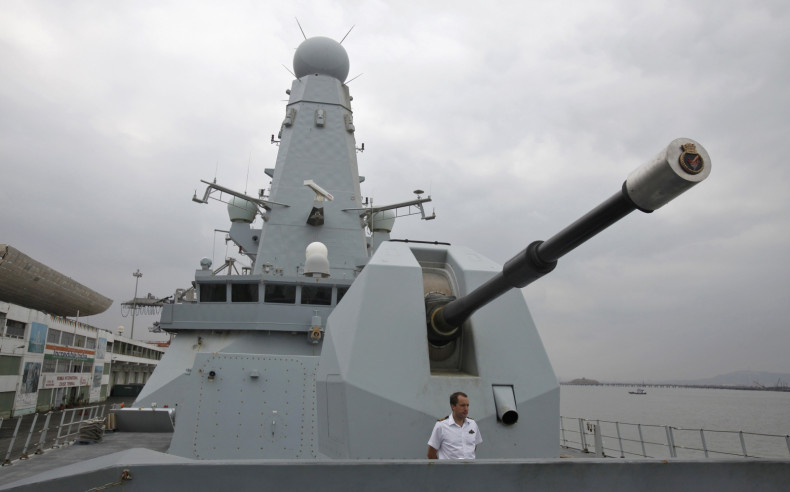 All six of the Royal Navy's Type 45 Destroyer fleet are currently docked in Portsmouth and are not on operations, it has been confirmed. The warships are mainly designed for anti-aircraft and anti-missile warfare, but they are also capable of defending against drones.
"This week the Royal Navy had over 8,500 personnel deployed on operations around the world and 34 ships at sea," an unidentified MoD spokesperson told Sky News.
"All Type 45 Destroyers are currently in port as they have either just returned from operations, or are about to be deployed, are conducting training or carrying out maintenance, or are home for crew to take summer leave."
Another senior figure expressed alarm over all six destroyers being docked in Portsmouth and said it was "almost unprecedented." They added that "it either showed a gross lack of planning or was indicative of something more serious".
Images showing the entire fleet stationed in the southern British port were published by UK Defence Journal. The Royal Navy describes Destroyers as part of its "backbone" and says they are "committed around the world 365 days a year hunting pirates, drug runners or submarines, defending the Fleet from air attack, and providing humanitarian aid after natural disasters".
A number of the warships – worth £1bn ($1.3bn) apiece – have been affected by engineering issues. As a result, all six vessels will need to have new engines installed after some of them broke down.
HMS Defender returned back to the UK on 8 July following a nine-month deployment to the Middle East. According to UK Defence Journal, the destroyer "recently limped home from deployment on one engine."
Over the course of its journey, HMS Defender visited 19 ports in 11 countries, carrying some 248 sailors. The ship travelled over 45,500 nautical miles and consumed more than 10 million litres of fuel.