A fugitive Russian hacker who was part of a notorious cybercrime operation specialising in releasing compromising data - or "kompromat" - on top politicians and businessmen has claimed his outfit had close links to officials in Russian intelligence.
Alexander Glazastikov, formerly of St Petersburg, was a member of hackers group Shaltai Boltai, which translates as 'Humpty Dumpty'. He spoke out from Estonia, where he is seeking asylum, and confirmed links between his team and the Federal Security Service, or FSB, the successors of the former Soviet Union's notorious KGB.
Glazastikov's team is well-known in Russia for publishing the personal emails of government officials and businessmen with alleged Kremlin ties. As it gained notoriety, Shaltai Boltai started to blackmail and extort its victims in order to make more money.
According to Associated Press, Glazastikov said his group "crossed a red line" two years ago after releasing data from Russia's defence ministry and followed it with a letter openly mocking military bosses for failing to contain the information.
"We wanted to make this information public," Alexander told the BBC. "We were ideological enemies of the Kremlin.
"Later, yes, there was some commerce: we sold something, or deleted old posts for money. But originally the project was to fight corruption."
It is believed to have played a role in the 2013 leak of Vladimir Putin's New Year speech, which was published online before the president delivered it.
Glazastikov is reportedly the last member of his group who remains free. He has spoken to multiple outlets, including Russia's Fontanka.ru, after the arrest of the group's leader, Vladimir Anikeyev, one of many recent FSB-led detentions.
Anikeyev's disappearance dragged Shaltai Boltai into the limelight. It was announced at the same time as two FSB cyber experts - Sergei Mikhailov and Dmitry Dokuchaev – were accused of treason, alongside Ruslan Stoyanov, a top investigator at security firm Kaspersky Lab.
Russian media has reported that the two FSB officers may have been Mr Anikeyev's handlers. Other outlets said the top FSB officials were somehow linked to passing information to US intelligence, helping spooks to conclude that there was Russian involvement in the 2016 US election hacks.
In an interview with Fontanka, Glazastikov said that Anikeyev told him officers from the FSB had offered him a simple deal last year: the group's hackers would let the security service see their leaks in advance in exchange for a degree of protection.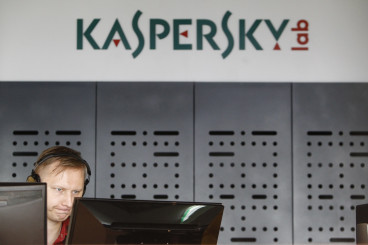 "Everyone is looking for conspiracy but, in fact, it was a 'quick and dirty' project made by me and Anikeyev," he said.
"However, at some point, in the summer of 2016, Anikeyev said that some person from the FSB found us. He knew our names.
"Military counterintelligence was looking for us but the FSB found our [operation] attractive and decided to take control of our pranks.
"They were uninterested in the commercial part. The scale was much bigger but they wanted to supervise the project and to have a 'veto' right."
It remains unclear how many FSB officers were working on the Shaltai Boltai project or how complicit the wider agency was. It may have been a smaller rogue operation to leak kompromat on rivals. However, Glazastikov said he was never given information about the identities.
"Mikhailov's name was not mentioned. In fact, no one's was," he said. "Nothing actually happened: no one used the veto right and no-one leaked any information, if these mysterious people existed at all. And who turned them in I do not know."
Glazastikov claimed most of the money earned from Shaltai Boltai cyber-ops was spent on operating expenses and said he made only about $100,000 for his work in the group. He also maintained most of its stolen data no longer existed.
"What was sold and purchased by the clients was deleted," he said.
"This information doesn't exist any more. Perhaps some of our customers are now concerned about this question. Some operative material that we had been working on, I also deleted. Maybe a couple of screenshots were left in the trash bin, but nothing more."
Additionally, Glazastikov said Shaltai Boltai had no involvement with the hacking operations against the US Democratic National Committee (DNC) last year. US intelligence and its private sector largely agree that the cyberattacks were linked to the Kremlin.
"We did not have any interest in Western countries. No one except inside Russia," he told AP.
In a 2014 interview, an alleged member of the group met the Guardian, claiming it was made up of hackers and "possibly disgruntled officials. The contact, who was not identified, claimed to have "thousands of emails sent by the president's inner circle".
For now, Glazastikov is at large. He admits the FSB knows who he is yet does not appear nervous about dishing dirt on his links to the agency. As he waits for news regarding his asylum application, he summed up his situation to Russian media: "Shaltai Boltai... what a mess."