Trump 'evaluating situation' surrounding Michael Flynn's Russia scandal
National security adviser under fire over pre-election contact with Kislyak.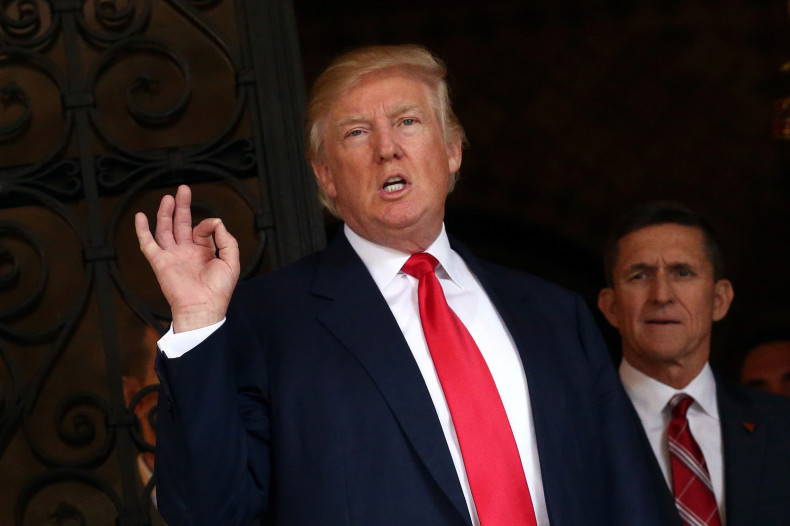 US President Donald Trump is "evaluating the situation" regarding his under-fire national security adviser, Michael Flynn, concerning his conversations with the Russian ambassador to America.
The Associated Press reported that the Justice Department had warned the White House over the links "weeks ago".
Former general Flynn sparked outrage in Washington DC after it emerged he held several phone conversations with Sergey Kislyak directly after former president Barack Obama imposed sanctions on Russia for alleged hacking.
Democrats called for him to resign or be fired but Trump officials said Flynn would not be going anywhere earlier on Monday (13 February). However, in a press conference later in the day, Trump's spokesman Sean Spicer signalled a possible change of tack after continued pressure.
"The president is evaluating the situation," said Spicer, indicating that Trump was speaking to Vice President Mike Pence and "various other people about what he considers the single most important subject there is – our national security," reported AFP.
Pence publicly defended Flynn when the accusations were first made, after Flynn told the vice president about the phone calls but insisted he had not talked about sanctions.
However, as further details arose, it emerged that Flynn may have told the Russian ambassador not to react strongly to the sanctions as they would be undermined under Trump's administration.
At least five calls reportedly took place on December 29 – the same day Obama imposed the sanctions and a month before Trump and his team took office.
A private citizen carrying out US diplomacy or engaging in foreign affairs is illegal under American law.
According to Reuters sources, Pence felt betrayed about being misled by Flynn.
As the scandal continued to unfold, Trump had his first meeting with Canadian Prime Minister Justin Trudeau, who visited the White House.
In the press conference they held together, Trump did not mention Flynn, though he was sitting in the front row, and the reporters present did not raise the subject.