Runaway UK House Price Growth Hits Double-Digits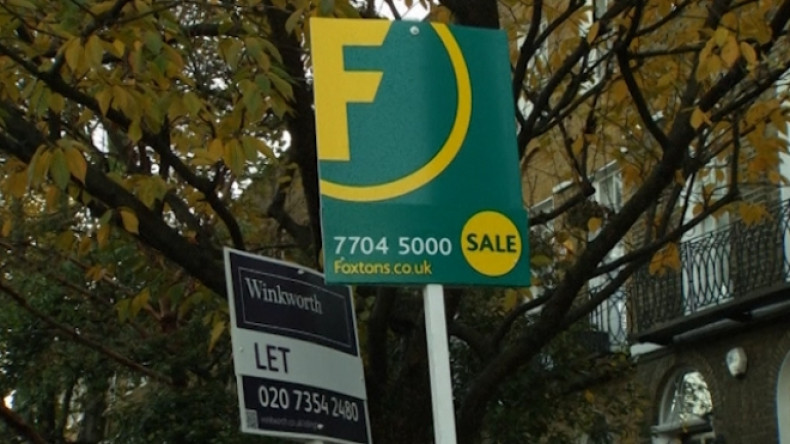 Nationwide said the pace of annual house price growth has hit double-digits for the first time in four years.
According to its monthly house price index, the average price of a home hit £183,577 in April – a 10.9% rise over the year.
A strengthening UK economic recovery coupled with government schemes to make mortgages cheaper have helped drive up house prices in recent months.
The sharp imbalance between demand and supply – with a serious shortage of affordable housing in some parts of the country – has also pushed up property values.
But financial regulators are trying to rein in risky mortgage lending with a tougher set of rules for the market following a review.
On a fixed-rate 5% mortgage with a 25 year lifespan, assuming you have a 10% deposit, to buy a home at the average Nationwide house price would mean monthly repayments of £972 a month. The average annual salary before tax works out to around £2,200 a month.
Lenders must apply strict affordability tests on potential borrowers to make sure they can afford the mortgages they take on.
This is a particular problem at the moment because the Bank of England is holding down interest rates.
When it decides to hike rates again, some fear it will trigger a wave of defaults as mortgage repayment costs increase following years of cheap credit.
"The introduction of Mortgage Market Review measures could have an impact on activity levels in the months ahead as the new measures bed down," said Robert Gardner, Nationwide's chief economist.
"However, underlying demand is likely to remain robust, as mortgage rates remain close to all-time lows and as consumer confidence improves further on the back of stronger labour market conditions and the brighter economic outlook.
"Earnings growth is beginning to pick up, with wage increases finally outpacing the rise in the cost of living in February. Nevertheless, house price growth is outstripping income growth by a wide margin. The risk is that unless supply accelerates significantly, affordability will become stretched."