Rupert Murdoch Backs Ukip's Nigel Farage: Who Cares?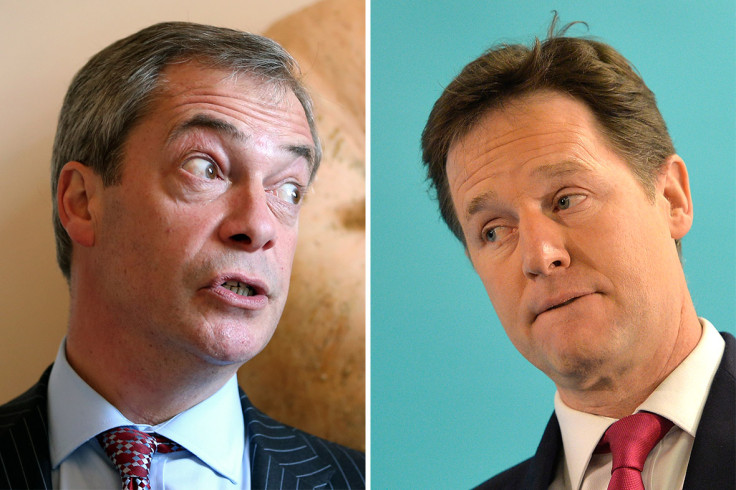 It is not that long ago that political endorsement from Rupert Murdoch would have led to the popping of champagne corks and an expectation that power was just around the electoral corner.
It is not quite like that any more, so the media baron's tweet stating: "UKIP making progress. Without deal Cameron will be dead meat after 2015. Prepare for Radical Labour" may not have the same effect in once would have.
But, while politicians no longer fall over themselves to win Murdoch's endorsement – and in the wake of phone hacking, may even seen it as a negative – his judgement is still significant.
So to that extent Nigel Farage will be quietly pleased at the apparent recognition from the once-influential figure, while David Cameron will find the warning a touch worrying but far from the hand grenade it would once have represented.
And the chances of the Tories making any formal pre-election deal with Ukip before the 2015 election remain close to zero.
Murdoch's remarks came as the Westminster village continued to trawl through the entrails of the face-to-face debate between Farage and deputy prime minister Nick Clegg on Wednesday night.
The Ukip leader was under attack for claiming the EU had "blood on its hands" over Ukraine for encouraging the view it could join the Union, so sparking revolution, and for hesitating when asked if he supported same-sex marriage.
But the attacks were largely coming from Liberal Democrats such as Lord Ashdown and Lynne Featherstone and suggested they were worried that Farage had won the day.
That was backed up by opinion polls and that Murdoch tweet which suggested the Ukip threat was growing as a result of the clash.
Such post-mortems are always a bit of a double-edged sword as they immediately raise the question of why the complainers didn't deal with the issues on the night.
And it all adds to the feeling that Clegg has some work to do when the men meet for the second time next Wednesday night.
Meanwhile, the success of the format has encouraged those pressing for a re-run of the general election leaders' debates which marked the 2010 poll.
If Ukip does as well as expected in May's EU elections and then maintains its momentum afterwards, which is by no means guaranteed, Farage will undoubtedly drive home his demand to be included in those general election debates.
© Copyright IBTimes 2023. All rights reserved.