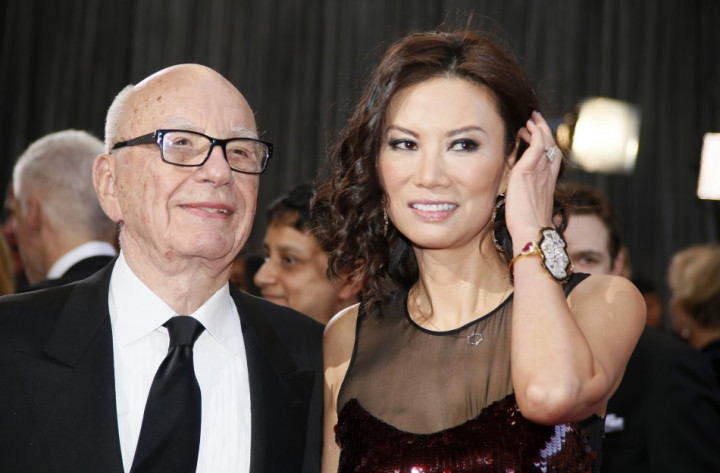 Media tycoon Rupert Murdoch has filed for divorce from his wife of 14 years Wendi Deng Murdoch.
Murdoch presented his petition at the New York State Supreme Court, according to Deadline website. His company, News Corp, confirmed the story.
Chinese-born Deng, 44, and Murdoch, 82, first met at a party in Hong Kong in 1997 and tied the knot two years later.
It was the third marriage for the CEO of global media holding company News Corporation. In 1967, he divorced his first wife, Patricia Booker. He divorced his second wife, Anna Maria Torv, less than a month before marrying Deng.
The couple have two daughters - Grace, 12, and Chloe, 10.
Deng famously stood up for her husband as a gatecrasher threw a plate of foam into Murdoch's face at a House of Commons select committee hearing into the media in 2011.
She jumped from her chair and tried to slap the assailant in the face.
Wendi, whose full name is Wendi Deng Wen Ge (Chinese for "Cultural Revolution"), grew up in what she described as poverty in the southern Chinese city of Guangzhou.
She went on to complete a management course at the prestigious Yale University in 1996.
She started her work career as an intern at News Corp's Star TV in China. Thanks to her fluency in Mandarin and English the internship turned into a full-time job. She met Murdoch at a company party.
READ:
Top Five Most Expensive Celebrity Divorce Settlements of All Time [SLIDESHOW]
Men Caused Menopause to Evolve 'by Preferring Younger Women'