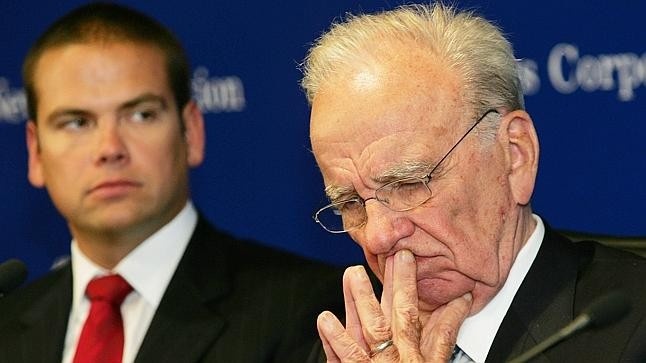 Media mogul Rupert Murdoch has welcomed his eldest son back into the family empire and suggested that he could be the preferred choice to inherit his father's position.
Lachlan Murdoch, 42, was appointed non-executive co-chairman of 21st Century Fox and News Corp almost a decade after he resigned as deputy chief operating officer at News Corp in 2005.
The move will be interpreted as a sign that Lachlan is now the favoured successor to the media empire, as father and eldest son will now work alongside each other.
Lachlan's younger brother James looked set for the role until the phone hacking scandal that engulfed News Corp's British newspapers. The younger brother's public reputation suffered badly as a result.
Lachlan's return to his father's side was announced along with the news that James would be promoted to co-chief operating officer at 21st Century Fox.
"Lachlan is a strategic and talented executive with a rich knowledge of our businesses," Rupert Murdoch said.
"Lachlan's executive career at the company spanned the globe, culminating as deputy chief operating officer responsible for the group's most important publishing businesses in addition to its vast US television station holdings.
"I'm very pleased he is returning to a leadership role at the company, where he will work closely with me, Chase, James, and the rest of the board of directors to drive continued growth for years to come."