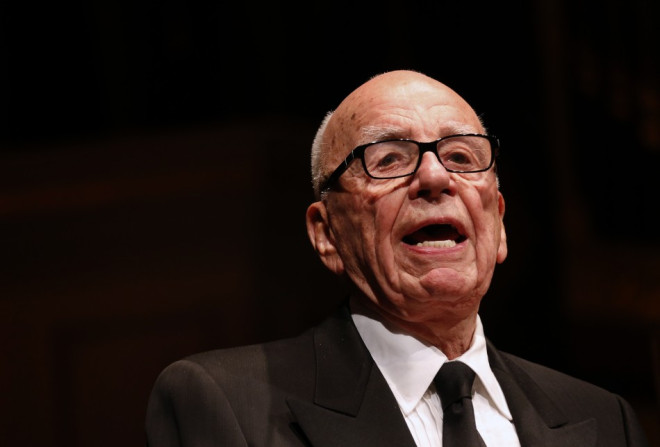 Rupert Murdoch has turned 83 today and has raised eyebrows - and laughs - on more than one occasion during his rise to becoming a media mogul. The News Corp boss and business magnate began as a sub-editor on the Daily Express, before taking over the family business Australia's News Limited.
From the phone hacking scandal to his personal opinion on David Cameron, here are his most memorable lines:
"What does he really feel in his stomach? Is he going to be a new Thatcher, which is what this country needs?" - on David Cameron, 2009.
"Not much" - asked what he thought of David Cameron, 2006.
"F**k Dacre. Publish" - According to Robert Harris's Selling Hitler, Murdoch ordered Sunday Times executives to go ahead with printing the fictitious Hitler Diaries in 1983.
"This country has lost its sense of humour" - reported response to sacking of Andy Gray by Sky Sports in 2011. Gray was dismissed after a clip emerged of an off-air incident which took place in December 2010, in which he told Charlotte Jackson, a female reporter for Sky, to "tuck this down here for me" while lifting up his belt.
"If you want to judge my thinking, look at the Sun" - On how to gauge his stance on an issue.
"Yesterday Mr (Robert) Maxwell called me a moth-eaten kangaroo. I haven't got to that stage" – at shareholders' meeting during his battle with Maxwell to own News of the World in 1969.
"He's a rock star. It's fantastic" - Murdoch was talking about Barack Obama in 2008. His New York Post endorsed Obama in the Democratic primaries.
"I was jealous of the Daily Telegraph ... I'm disappointed that the editor of the Times didn't buy them when we were offered them first" - On the Telegraph's expenses scandal story.
"You f**kwit! You bastard! Get this f*****g newspaper out!" - to a Sunday Times executive on first night of printing at Wapping in1986. It was recorded in Neil Chenoweth's Virtual Murdoch.
"The guy [at a Pittsburgh bank] just said 'Give us the money'. We said 'we can't. We'd go out of business ... You're telling us to liquidate our company?' And he said 'yes'" - Murdoch reflecting on the moment in News Corp's early 1990s debt crisis when an obscure bank's initial refusal to roll its debt (which was $10m of total liabilities of $3bn).
"The editor did it [Page 3] when I was away. It was so popular we left it there. That's the simple truth. Now it's getting a bit old-fashioned. One day it will come out" - Murdoch in an interview in India in 1994.
"I don't think he was in a very balanced state of mind" - On Gordon Brown's declaration of war after the Sun endorsed the Tories for the 2010 general election.
"If there were personal attacks on Mr Kinnock, I would apologise for that" - On the Sun's campaign against former Labour leader Neil Kinnock.
"Who's he?" - On the Observer's award-winning chief political commentator Andrew Rawnsley.
"I'm not disowning it or saying it wasn't my responsibility, but I was always closer to the Sun" - On the News of the World phone hacking.
"I think that's an overstatement" - Murdoch discussing tabloid scandal and cheap titillation.
"I think there were just a bunch of women, mainly complaining about their husbands probably" - On Sarah Brown's slumber party, which was attended by Rebekah Brooks.