13:16: Leveson thanks Murdoch, who has finished giving evidence.
13:08: John Hendy, lawyer for the National Union of Journalists, reads statements from former News of the World journalists claiming an environment of stress and bullying.
Murdoch claims that staff was perfectly free to join the NUJ and said he had "never heard" of problems with bullying in the News of the World.
"They always seemed a happy bunch," he added.
He appears to be unaware of the case of former News of the World reporter Matt Driscoll, whose claims of a culture of bullying led to NotW being hit with a £800,000 payout.
12:59: JonathanCaplan, a representative of Associated Papers has spoken out to clarify statements made by Dacre towards a commerical agenda in the alliance against the 100 percent BSkyB takeover. He stresses that the statement was just about that venture, not about his general editorial practice.
Murdoch takes the opportunity to say: "I will take this opportunity to say that I almost went broke. I'm not talking about the company, I'm talking about me personally. One night I actually mortgaged my apartment in New York. But we got through it and now customers have 600 channels."
12:53: Speaking on the profiatability of media sites, Murdoch claims that Mail Online (which he stresses if very different to the print edition) "steals" content.
"It's a great gossip site, or bad, depending on how you look at it. But there's no profit in it so far. They hope that there will be profit in it."
He says that Leveson has a very difficult job.
Leveson: "Your son said that it was above his pay grade"
Murdoch: "It's well above my pay grade."
12:42: Murdoch goes on to pay his respects to the local press, which he believes it would be a tragedy to be lost altogether.
He says change is a fact of life and that the press must change. He uses the example of the Times which is available on ipad every day "although apple takes 30 percent, but that's another argument".
He criticises the BBC website, which he believes "Must be one of the reasons that newspaper circulations are in decline."
12:36: Murdoch gives his predictions for the future of the press and it doesn't sound good for the world of print thanks to "these disruptive technologies" [ tablets and smart phones].
"We have spent a lot of money trying to present every word of our newspapers onto modern technologies. I would be very concerned that in a very short time (less than five years) there will be billions of tablets in the world.
"I prefer the tactile experience of reading a newspaper or a book and so I think we will have both for quite a while. Certainly 10 years, I would be incined to say 20. it means much smaller circulations and one day we will have to say that we just can';t afford it, the trucks and the giant presses and everything will purely electrical."
12:30: Talking on laws governing the press, Murdoch says they are entirely "adequate".
The failure has been in the policing of the laws, he adds.
12:26: The inquiry returns and Jay asks Murdoc to look at the news industry as a spectrum with a range from unethical behaviour, to civil and criminal misbehaviour.
He asks: "Would it not be said that your failure to ensure proper systems of governance in place at the paper demonstrates a cavalier attitude to the business risk?"
Murdoch claims this is unfair: "I am guilty of not putting enough attention on News of the World and at any time I was in charge of it."
He later claims that the NotW is "an aberration" and "it's my fault".
12:07: The inquiry has taken another break following a lengthy speech by Murdoch explaining his regret at the fallout of the hacking scandal and his repeated assertions that there were no cover up attempts.
"There was no attempt, by me, or several levels below me, to cover it up. We set up inquiry after inquiry, we employed legal firm after legal firm, perhaps we relied too much on the conclusions of the police," he said.
He spoke of his own personal distress over the scandal, which he admitted paled in the face of those who were arrested.
"We are now a new company, with new rules, with new compliance officers and we are showing with the Sun that you can still put out the best newspaper without the bad practices that were exposed."
11:54: Murdoch claims that it was the Milly Dowler hacking scandal that put the final nail into the coffin of the News of the World. "You could feel the blast coming in the window," he said. "I panicked - but I'm glad I did".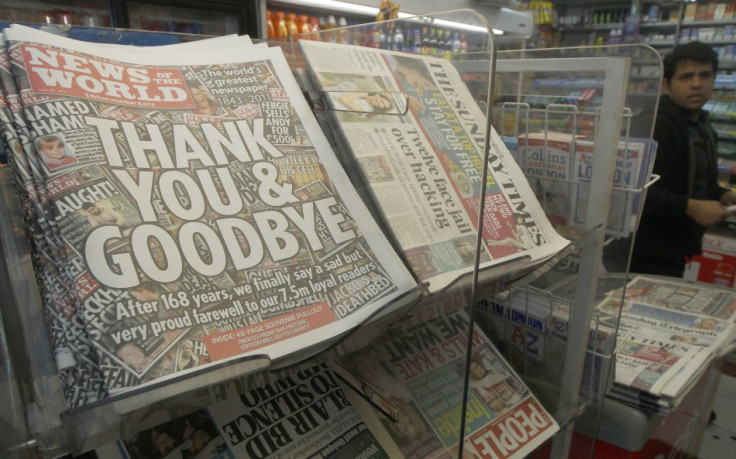 He continues: "I'm sorry that I didn't close it years before and put a Sunday Sun out. What held it back was teh News of the World readers, as only half of them read the Sun."
11:44: Murdoch suddenly veers off-piste. He said: "I am under strict orders not to say this by my lawyers, but I'm going to say it anyway".
Levson interjects: "You've just caused three coronaries".
Murdoch continues, criticising comments made by Daily Mail editor Paul Dacre while giving evidence at the inquiry.
He said: "I was really shocked by the statement that [Dacre's] editorial policy is driven by commercial interests. I think that's about the most unethical thing I have read for a long time, from a most surprising source, as I have a great respect for his abilities."
Jay responds: " To be fair to Mr Dacre that was said in context of the alliance formed against the News Corp BSkyB bid. He wasn't making a broad statement."
But Murdoch will not be moved. He said: "[Dacre] said they were going to do just the thing that he has been alleging that I do. That he would be driven by commercial interests in his editorial policy."
Jay said he believed his version would be proven correct, but that they should not debate Mr Dacre.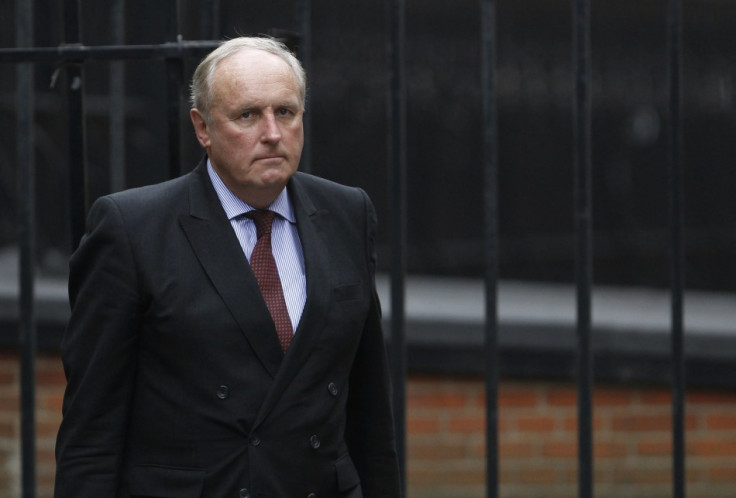 11:34: Lord Justice Leveson reveals how strong his concerns are over some practices of the tabloid press, such as taking an exposing picture of a person and telling them that they could block its publication with the full story [in relation to the Max Mosley case].
He said: "I find that disturbing and Mr Justice Eady's description of it as a form of blackmail. I would really like to know if [that practice] is considered acceptable or justifiable."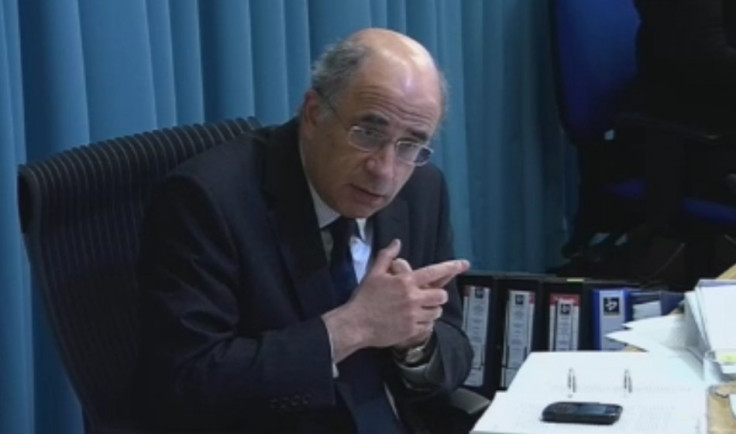 Murdoch replies: "I haven't read Justice Eady's judgement. It is common to say I will scratch your back if you scratch mine. This goes further than that and I take your point."
11:27: Murdoch definitely had a favourite child. When discussing comments by John Major on the dishonesty of the press, he said: "I really want to distinguish between the Sun and the News of the World. You constantly lump them together and I think that's grossly unfair to the Sun."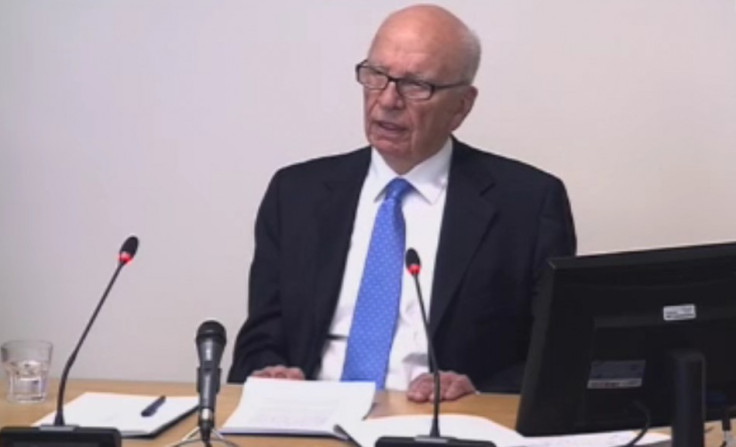 11:18: Murdoch looks to have dug his own trap with comments on being mobbed by the press with Rebekah Brooks.
He said: "I would argue that when you've a pack of journalists and paparazzi in your face you are under duress."
There is stifled laughter in the room and Lord Justice Leveson says "I think we will revisit that later."
Jay asks: "Are you saying they were acting inappropriately?"
Murdoch said harassment is "part of the game".
11:15: Jay refers to the "good work" of the Guardian newspaper, which Murdoch said he doesn't hate, but has rather expressed an admiration for.
"I think they take care of their audience pretty well actually," he adds.
Jay asks whether the hacking would have ever come to light without the Guardian's input. Murdoch claims it would not have remained concealed.
Jay: "How would it have come out?"
Murdoch: "I don't know. There's plenty of investigative journalists around. The police were starting on Mr Mulcaire's diaries (and still are) and it seems that has proven a major source of information."
11:11: After a short break, Jay returns and said he has been prompted by the Metropolitan Police to make it clear that the force "never said that they were satisfied that there was only one rogue reporter."
Murdoch replied: "I understand what you are saying - It was not my understanding until then".
11:00: Murdoch describes his son as "pretty inexperienced at the time" and says the police "totally disowned" allegations made by The Guardian newspaper that hacking was rife at News of the World.
10:58: Discussion have now turned to James Murdoch's actions with regard to the settlement made to football agent Gordon Taylor on hacking, which was discussed at length during James' evidence.
10:50: Lord Justice Leveson attempts to put the question more gently, asking why Murdoch didn't want to kow "what on Earth was going on" due to his interest in papers.
Murdoch admitted that some papers were closer to his heart, before stating: "I failed".
Leveson thanked him for his honesty, then said: "But that doesn't completely answer the question."
10:48: Jay has riled Murdoch early this morning, by asking whether there was a desire to "cover up" hacking problems rather than investigate.
Murdoch: "In minds like yours, then maybe." He then apologised for his outburst.
Jay replied: "not to worry Mr Murdoch, I'm quite thick skinned".
10:47: Murdoch on the "cover-up": "I do blame one or two people for that who perhaps I shouldn't name for all I know they may be arrested. There is no question in my mind...maybe even the editor, but beyond that someone, took charge of a cover-up which we were victim to and I regret."
10:41: Jay asks where the "culture of cover-up" came from.
Murdoch replies: "From within the News of the World, where we had one or two strong characters."
He said that replacement News of the World editor Colin Myler "would not have been my choice".
10:33: Now on to phone hacking, scandal over which Murdoch said caused News Corp to drop its takeover bid for BSkyB.
In his witness statement, Murdoch describes News International as being helpful throughout police investigations following the arrest of royal correspondent Clive Goodman and private investigator Glenn Mulcaire.
When Jay said the evidence brought to the inquiry suggested that NI was in fact being "obstructive" to the investigation.
Murdoch replied: "That shocks me deeply and I wasn't aware of it until you just said that."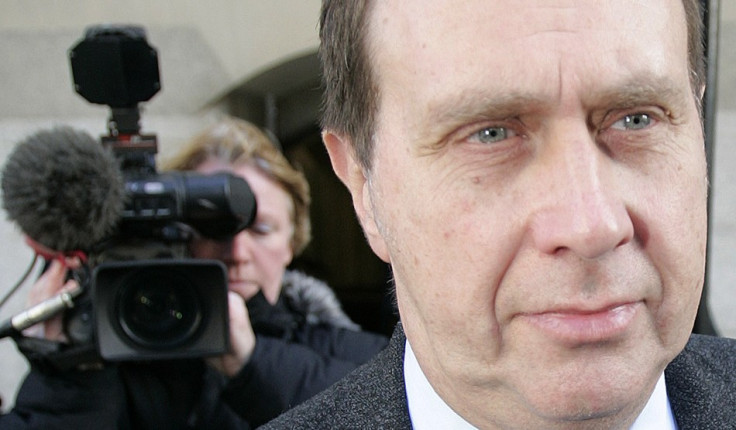 10:25: Jay asks about the 163 emails from News Corp's Frédéric Michel which drew into question the impartiality of Jeremy Hunt's office during the bid.
Jay: "Were you surprised about the apparent closeness beteen Mr Michel and Hunt's office?"
Murdoch: "No and I don't want to say anything against Mr Michel, but I think there could've been a little exaggeration."
10:19: Focus has moved onto the BSkyB bid. Jay asks Murdoch if he has met culture secretary Jeremy Hunt about the bid, which Murdoch denied.
Jay asks: "Did your son [James] claim that we have 'got someone better now' [after Vince Cable was removed from the decision for bias]".
Murdoch: "I don't think he would use those words. We couldn't have had anyone worse."
He added: "I explained to you yesterday that I never saw anything wrong in what we were doing....So why would I care about the politics of it".
He is vague about discussions with James about the bid, claiming not to remember specific details.
10:10: Jay turns to Murdoch's claim yesterday that "If you want to know my thinking, look at the Sun".
He asks how editors will know Murdoch's thinking.
Murdoch: "They sit and talk to me or I call them. There are conversations pretty constantly."
Murdoch said his thinking is shown in the "issues that [The Sun] gets interested in and fights for". The majority of which he said he would agree with.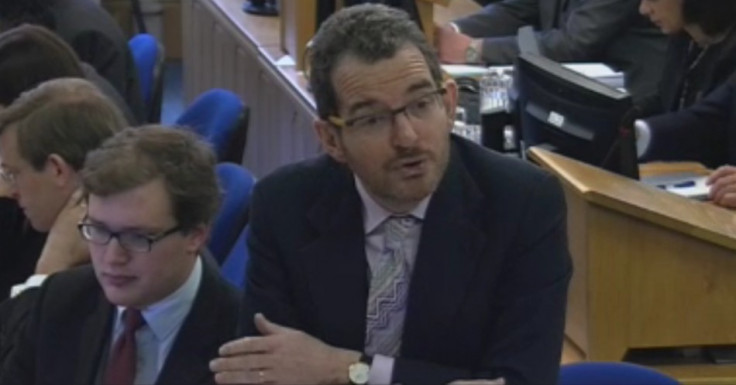 10:06: Murdoch replies to claims made by former PM Gordon Brown that he fabricated some discussions between two.
Murdoch: "I said what I said very clearly under oath and I stand by every word of it."
10:01: Rupert Murdoch has taken his seat and the inquiry is underway.
9:34: It seems that Harold Evans, former editor of the Times and Sunday Times, was not amused by Murdoch's recounting of the events surrounding his 1981 takeover of the papers.
In an article on the Daily Beast, Evans brand's Murdoch's evidence "comic and sad".
"Political independence was only one of the promises [Murdoch] made and broke. It was sad that, having lost his memory, he compensated by spectacular displays of imagination," Evans writes.
9:13: Rupert Murdoch's full witness statement (some 52 pages) is available to be viewed online on the Leveson inquiry website.
The statement covers Murdoch's knowledge, or lack thereof, of phone hacking practice at the News of the World, sure to be a key topic of today's discussions.
On his first day's questioning, Murdoch surprised Lord Justice Leveson by claiming public figures "are not entitled to the same privacy as the man on the street". However he dismissed hacking as a lazy way for journalists not to do thjeir jobs properly.
In his statement he writes that he became aware of The Guardian's investigation into hacking "at some point in 2009".
"...I believe that my son James and perhaps Rebekah Brooks advised me that the police had responded quickly to the Guardian story in July 2009 by reaffirming that there was no basis to re-open their investigation. This led me to conclude that phone hacking was limited to the victims previously identified and that there was no need for investigation by News International," he continued."
He said he became aware that the 'single rogue reporter' position was wrong "sometime in late December 2010 or January 2011".
"This was a source of great concern to me because it called into question an understanding that had governed NI's reponse to these matters for four years."
Robert Jay QC will be expected to delve into the basis of this "understanding", and how it pervaded throughout NI, later today.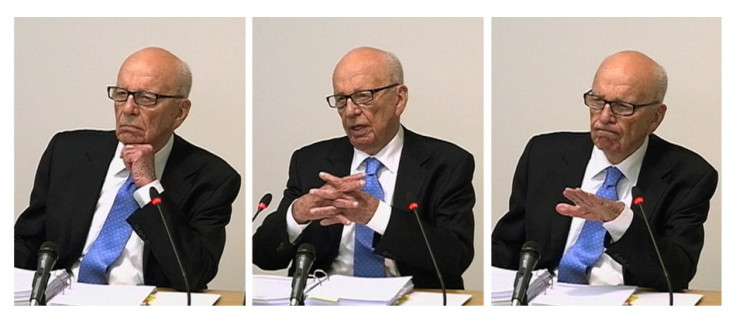 Rupert Murdoch will give a second day of evidence at the Leveson Inquiry into press ethics.
The owner of News Corporation spent Wednesday debating his perceived political influence with counel Robert Jay QC. Murdoch claimed he was keen to "put a few myths to bed".
In a long day's questioning, punctuated by Murdoch's now trademark long, thoughtful pauses, he managed to maintain an atmosphere of laidback honesty without fully appearing to let his guard down.
He gradually grew frustrated with Jay's "sinister inferences" of close connections with politicians, in particular Tony Blair, claiming that the conception of his political power "irritates me".
He said: "Let me be honest with you - I like meeting with our leaders. Some impress me more than others. I meet them all around the world. I could tell you one or two who have particularly interested me."
Murdoch's presence at the Leveson Inquiry coincided with culture secretary Jeremy Hunt's fierce self-defence of his actions in the light of allegations over his impartiality during the News Corps bid for BSkyB.
Rupert Murdoch's first day at Leveson and Jeremy Hunt's response, as it happened.
IBTimes UK's live coverage of Murdoch's second day at Leveson will start at 10am.