14:50: Lord Justice Leveson has called a halt to the day's proceedings and Murdoch will return tomorrow.
14:46: Murdoch on Salmond: "I don't know him well, but I've had three meetings with him and he is an amusing guy and I enjoy his company and enjoy talking to him and listening to him...he is an attractive guy."
When asked why the Scottish Sun switched its allegiance to the SNP in the recent election, while remaining neutral on independence, Murdoch said: "It's a little bit emotional, but I'm attracted by the idea. But I'm not convincd but they should stay neutral on the big issues and lets see how her performs."
14:39: Jay focuses on SNP leader Alex Salmond, asking how Murdoch's relationship with him has changed since a 2007 headline "Vote SNP today and put Scotland's head in the noose."
Murdoch described his current relationship with Salmond as "warm".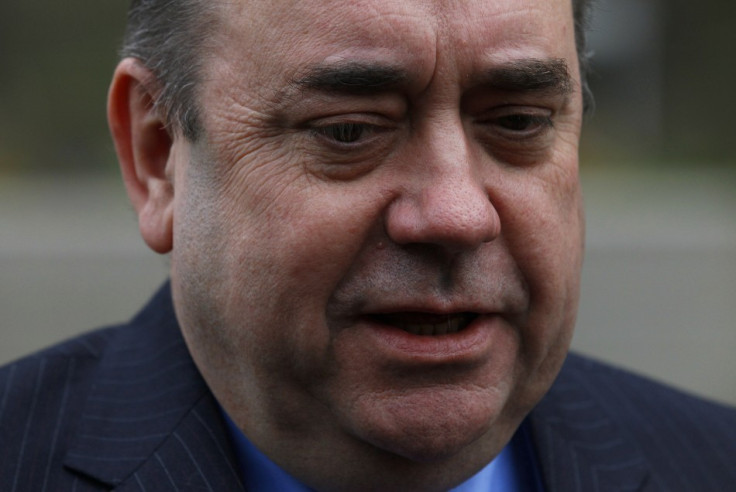 14:30: Murdoch is clearly not a fan of The Wire. He said that politician's attempts to use the good favour of the press was "the game".
14:27: Murdoch: "Let me be honest with you - I like meeting with our leaders. Some impress me more than others. I meet them around the world. I could tell you one or two who have particularly impressed me."
He reasserts his point that the perception of his political influence "irritates me", because he claims it is a "myth".
14:25: Murdoch did not believe News Corp's bid for BSkyB was "the business of government".
He said: "I didn't think there was any legal thing at all. The only thing that was worrying me was that the independent directors were driving up the price to something unrealistic."
14:21: Jay talks about a political "frisson" over actions of News Corporation.
Murdoch says: "I welcome that question, because I want to finally put it to bed once and for all. It's a complete myth. The idea that I used the influence of the Sun or its supposed political pull to get favourable treatment...it's just not true."
14:15:Murdoch said that if he only had commercial concerns he would have backed the Conservatives in "every general election" as they were always pro business.
He said he would rather "reflect the views and to talk to the reader and hopefully attract more."
14:10: The inquiry has resumed and has shifted focus to David Cameron and his relationship with Murdoch.
Murdoch rejects Jay's comments that Cameron was a "Lightweight", and adds: "It's too early to make that judgement."
In relation to the BBC he said: "[Cameron] was the same as all prime ministers. They all hated the BBC and they all gave it whatever it wanted."
13:09: The inquiry has broken for lunch.
13:03: Back at the Leveson Inquiry, Jay continued to explore Murdoch's relationship with Blair, who Murdoch said he had met "an average of two, maybe three times a year".
When asked whether politicians would ask for his opinion he answered "they only had to read editorials in the Sun".
Moving on to his relationship with Gordon Brown, and a heated phone exchange that took place when the Sun revealed it would support the Conservatives, Murdoch said: "[Brown] said 'well, your company has declared war on my government and we have no alternative but to make war on your company."
12:44: Culture secretary Jeremy Hunt has whipped the Commons chamber into a frenzy while making a statement in response to allegations over his impartiality in the News Corp/BSkyB bid.
Speaker John Bercow regularly had to call for order as a clearly emotional Hunt fought calls for his resignation and claims made by shadow secretary Harriet Harman claiming that he was "not judging the bid, but backing it".
He said: "We are 273 days into a process of which the first stage will last until October. This not the time to jump on a political bandwagon."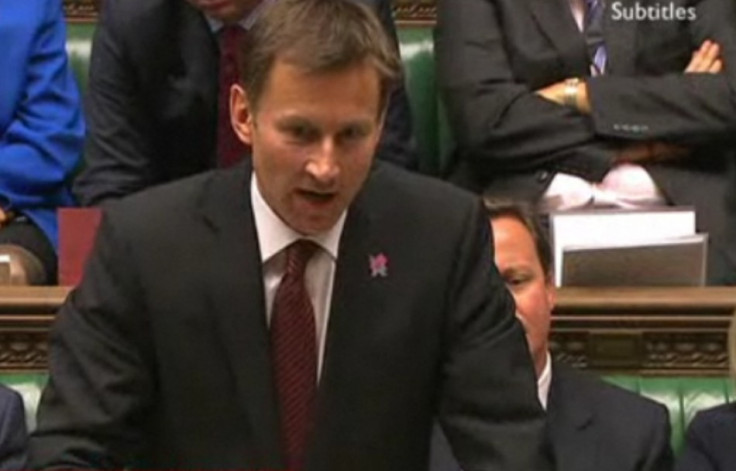 Hunt went on to say that he wanted to "set the record straight" on his proximity to News Corps, following the publication of emails made by Frédéric Michel .
He went on to state that the emails were not seen by him until April 24, and that they had only been seen by his advisor, Adam Smith, who stepped down earlier today.
"Although Adam Smith accepts that he over stepped the mark I would to set on record that I believe he did so unintentionally and I don't believe he was doing any more than giving advice on process.
"I believe him to be someone of integrity and it's with huge regret to me that this has happened."
He stuck to his assertion that his integrity is proven by the fact that he repeatedly sought independent advice on the bid, which he did not need to do.
Labour MP Tom Watson prompted laughter when he asked: "Is the secretary really claiming that all of these incriminating texts and emails are really the work of one rogue adviser?"
Dennis Skinner said the events proved the fact that "when posh boys are in trouble they sack the servants".
12:20: Lunch is called at Leveson just as Prime Ministers Questions get into full swing and Ed Miliband goes on the offensive with regard to culture secretary Jeremy Hunt's involvement in the News Corp bid.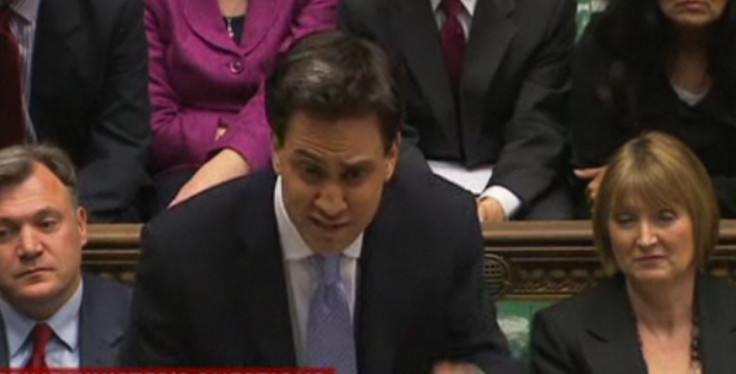 Cameron quotes Lord Justice Leveson as saying: "It's very important the hear every side of the story before drawing conclusions. Although I have seen requests for further inquests and investigations, it seems to me the better course is to allow the inquiry to proceed."
Miliband continues his attack, claiming it is not Leveson's responsibility to ensure ministers' inegrity, but that this was the responsibility of the prime minister and calls for Hunt to be sacked. He points at the pattern of connections between the media and government, citing Andy Coulson and Rebekah Brooks.
He said: "It's time [Cameron] to stop putting his cronies before the interests of the country" and claims the government is in a "shadow of sleaze".
Cameron says Hunt showed integrity throughout the bid process, having taken independent advice throughout the bid when he was not required to do so.
"He has my full support for the excellent job that he does," he said.
12:10: Tension rises in the inquiry as we near the lunchtime break, as Murdoch lashes out at Jay's "sinister inferences" of close connections to Tony Blair.
He said: "In the 10 years [Blair] was in power I never asked him for anything, nor did I receive any favours."
He added that "I don't have much subtelty about me", when Jay infers that that a relationship would be more subtle than mere favours.
12:04: Jay is now focusing on Tony Blair and New Labour, which got the backing of the Sun in March 2007.
He quoted a comment from Murdoch about Blair having "said all of the right things but we're not letting out pants down just yet."
Jay asked: "Is it true that you would wait as long as possible to endorse Labour because that was the best way to extract commercial advantages from them?"
Murdoch: "Certainly not".
11:59: Murdoch's witness statement includes a list of meetings with Prime Ministers.
An extract:" I can say that, to the best of my memory, these meetings were typically initiated either bythe politician or by a third party. It is simply not possible for me now to recount with anyprecision what was discussed at any particular meeting, although I have noted abovesome of the topics I am confident we did discuss. However, I am by nature a curiousperson and am sure we discussed additional topics. What I can say is that, typically, thePrime Ministers have been interested in discussing their views about challenges facing thecountry (and them) and how the government plans to address them; issues and conditionsfacing other countries and how leaders in those countries are addressing them; and, NewsCorporation's views or my personal views on what is going on around the globe."
Murdoch told Jay that he "never lets commercial interests into any consideration during elections."
11:54: Rupert Murdoch's full statement has been published by the Leveson inquiry.
11:43: Jay is focussing on the influence that Murdoch has had over general elections, including Labour's defeat in 1987, in which Ken Livingston blamed the loss on media smears. Murdoch was reported to shout out "That's me".
Murdoch claimed that he did not remember the outburst, but admitted that it might have taken place "under the influence of alcohol." He claimed it was a joke and light-hearted remark.
When asked in general as to the polticial influence of a newspaper, Murdoch said: "If you look after an election and see a newspaper that has taken a particularly strong line and ask the readers 'how did you vote', there would be no unanimity - maybe 60/40 one way or the other.
"I think that with some papers you can recognise as having very strong Conservative roots or very strong Labour roots. You can't say that about the Sun.
"I think we are the only independent newspaper in the business right now."
11:35: Adam Smith, aide to culture secretary Jeremy Hunt, has resigned, claiming he acted without Hunt's authorisation.
Hunt told reporters outside his home that he would make a "very, very determined effort" to prove he acted with total integrity in relation to the News Corp takeover of BSkyB.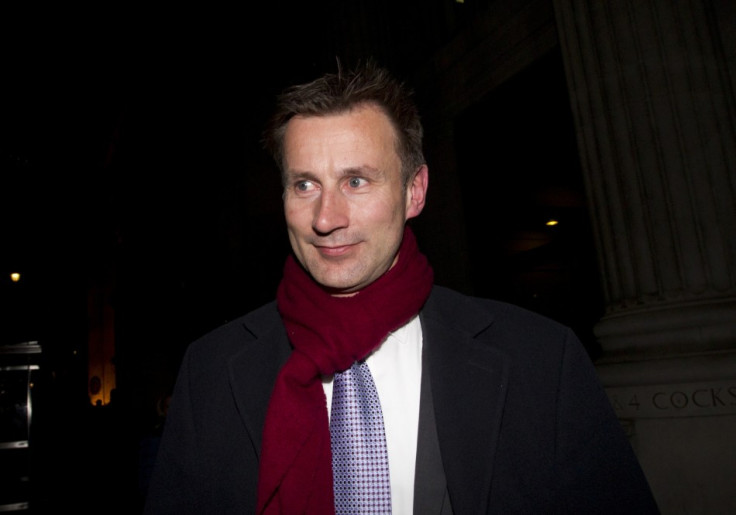 11:24: Murdoch on the Sun being focused on tawdry gossip.
"We are not perfect. I am not saying we are, but we are nothing to what you see on the internet every day - which has an ever growing following I should add".
11:23: Murdoch delivers his views on celebrity privacy: "I don't believe in using hacking or using private detectives. It's a lazy way of journalists not doing their jobs properly.
"I think it's fair when people have themselves held up as iconic figures and great actors that they be looked at.
"I think [famous] people are very big things in the lives of ordinary people. Television stars and film stars and of course I must include politicians. People in public positions and with public responsibilities. I would even include newspaper proprietors in that.
"I don't think they are entitled to the same privacy as the ordinary man on the street. If we are goign to have a transparent society and a transparent democracy lets have everything out in the open."
Lord Justice Leveson asked if actors or other celebrities who are "simply good at what they do" put themselves into the public eye the same way as politicians.
Murdoch claims that there are distinctions, but it is a complex issue."
11:13: Culture secretary Jeremy Hunt is scheduled to make a commons statement in reaction to yesterday's email revelations at 12:30.
Ed Miliband is sure to use Hunt as a stick with which to beat David Cameron during prime ministers questions.
11:10: A short break is called.
11:07: When questioned as to his influence on the editorial contact of his newspapers, he claimed that it was not his job.
However he added: "I'm a curious person who's interested in the great issues of the day - and I'm not good at holding my tongue."
He expressed some regret that he did not interfere with what went on at the News of the World.
"I'm not saying it wasn't my responsibility, but I was always closer to the Sun. It was a daily paper," he added.
Earlier he told Jay: "If you want to know what I think, read the Sun".
11:00: Murdoch on the standards of tabloid journalism: "I think the Sun has never been a better paper than it is today. I can't say the same for my competitors, but we won't get into that."
10: 54: Jay continues to look into the process of Murdoch's bid for the papers in the early eighties, implying that Murdoch lobbied ministers by showing there would be "real commercial disadvantages" should his bid be refered to the media mergers commission.
Murdoch claims Jay's assertions are a "fair reading" of events, but said they were not accurate.
Murdoch cuts a relaxed figure so far, often smiling and delivering witty asides. He is punctuating most of his evidence with his trademark long pauses.
Murdoch claimed earlier: "I've never asked a prime minister anything".
10:38: Murdoch admits that newspaper proprietors have influence over editors, although claims it is "sometimes overestimated".
"Let's face it. if an editor is sending a newspaper broke then the proprietor has the responsibility to step in for the sake of the journalists, for the sake of everybody and particularly for his thousands of shareholders," he added.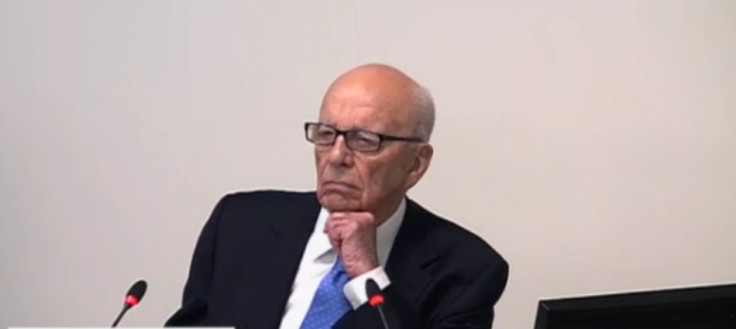 10:27: Jay refers to a lunch at Chequers between Thatcher and Murdoch and Murdoch's plan to purchase the Times and Sunday Times in 1981.
Jay asks if Murdoch was keen to show Thatcher that "you were the right man to take over these papers because you have the qualities and charisma to take the papers forward and you had the will to crush the unions".
Murdoch replies: "I didn't have the will to crush the unions. I might've had the the desire, but the will took years."
10:20: A link to James Murdoch's witness statement published yesterday.
Jay is now asking about Murdoch's relationship with Baroness Margaret Thatcher, who he describes himself as a "great admirer" of.
10:19: Jay brings up Murdoch's Twitter account and an apparent hostility to "right wingers" and "toffs".
Murdoch prompts laughter: "I would rather you didn't take my tweets too seriously. I was merely saying that the extremists on both sides were piling in on me."
10:17: Jay asks Murdoch what his views are on libertarianism.
Murdoch replies: "There are clearly necessary rules in a working society, but they can be overdone."
10:15: Counsel Robert Jay QC asks Murdoch as to the details of his witness statement in which he said he welcomed the inquiry.
Jay adds: "Some rumours have been made that you have not forgiven David Cameron for allowing thus inquiry. Are those rumours untrue?"
"They are untrue."
Murdoch claims that there have been "abuses" within the media and he was keen to take the opportunity to "put some myths to bed".
10:10am: Rupert Murdoch has arrived.
Rupert Murdoch, the owner of News Corporation, is today due to give evidence at the Leveson inquiry into press ethics.
The owner of the Sun and Times newspapers is expected to face close questioning on the extent of political influence his media empire provided.
He will also be questioned on the extent of his knowledge of phone hacking at the now defunct News of the World.
A session that was already expected to draw a great deal of press attention has been given an extra shot in the arm following allegations that culture secretary Jeremy Hunt strained his impartiality with regard to News Corp's controversial takeover of BSkyB.
Murdoch's son and former BSkyB CEO, James, gave evidence on 24 April, where he refuted the allegations, insisting that the company's commercial enterprise was free of political influence.
The IBTimes UK will provide live coverage of the day's events, starting with Mrudoch's arival at 10am GMT.